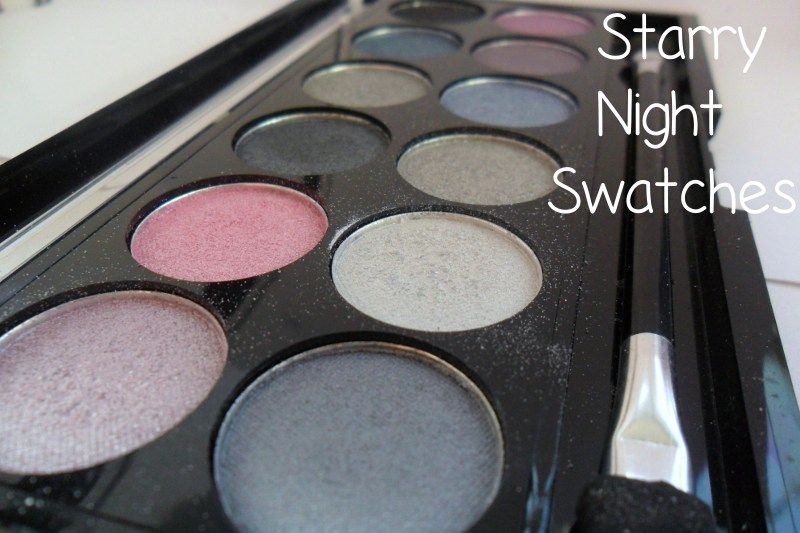 Another from my
MUA Haul
, this is the Starry Night palette, a collection of 12 muted greyed shades of silver, black, blue and pink/purple. Very cool toned palette in my opinion. All of the shadows in this palette are shimmers.
Again the sleek, black packaging that is common to all of the MUA Pro Palettes. You can see some of the fallout from my swatching here. Again none of the shadows have names so shall be referred to as TR and BR for top row and bottom row respectively.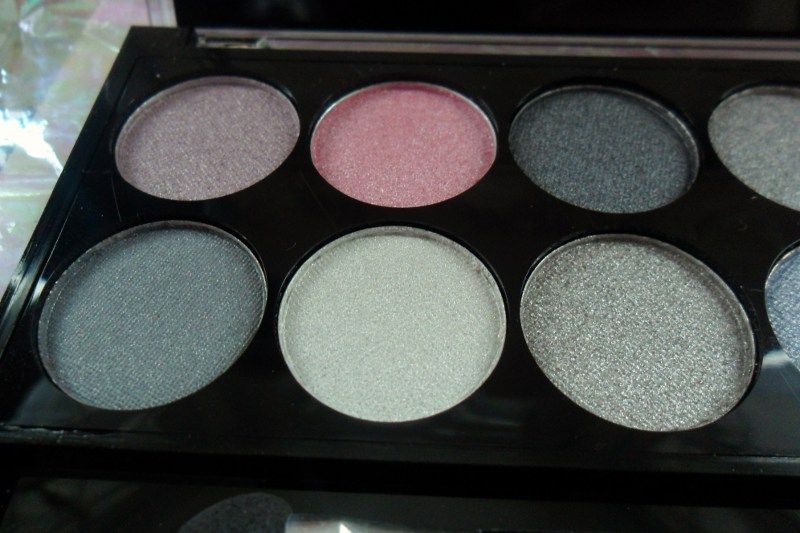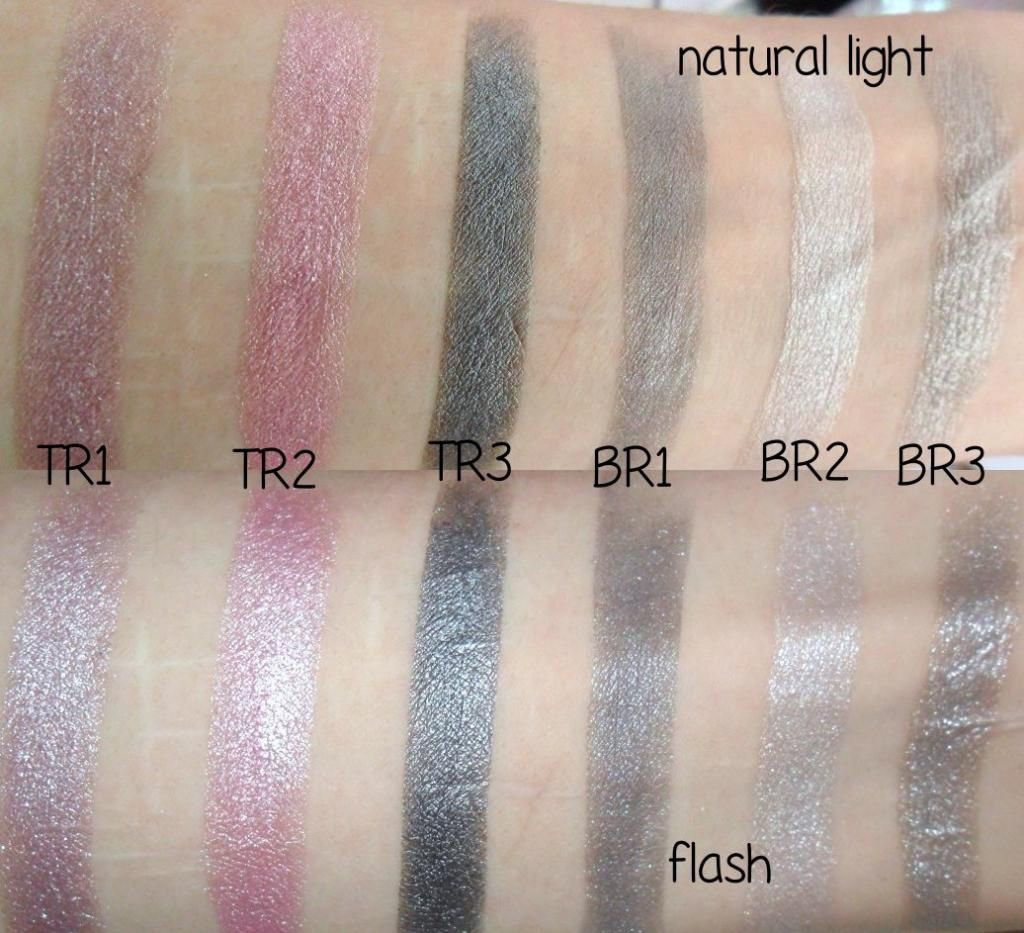 TR1 – Dusky pink with silver shimmer
TR2 – Pretty pale barbie pink (somewhere between barbie and baby pink, but leaning brighter)
TR3 – Shimmery dark charcoal
BR1 – Steel grey with a very subtle rainbow shimmer (silver stands out most)
BR2 – Very pale shimmery grey, almost white
BR3 – Silver shimmer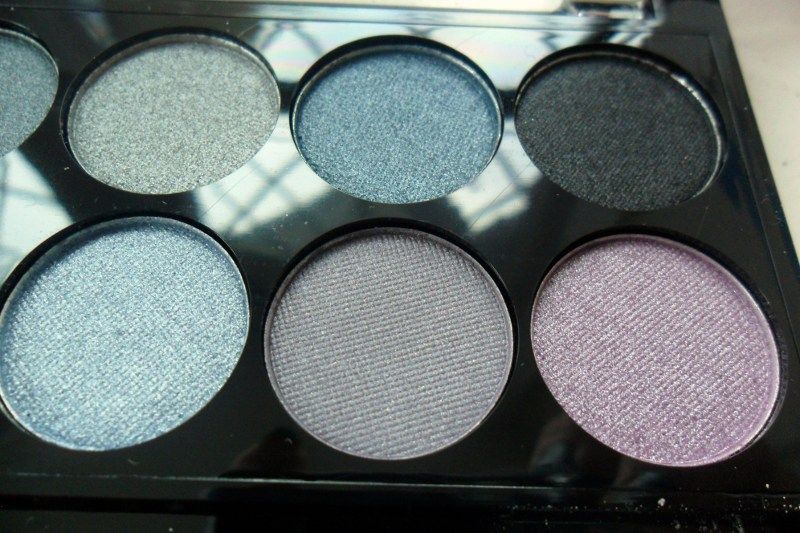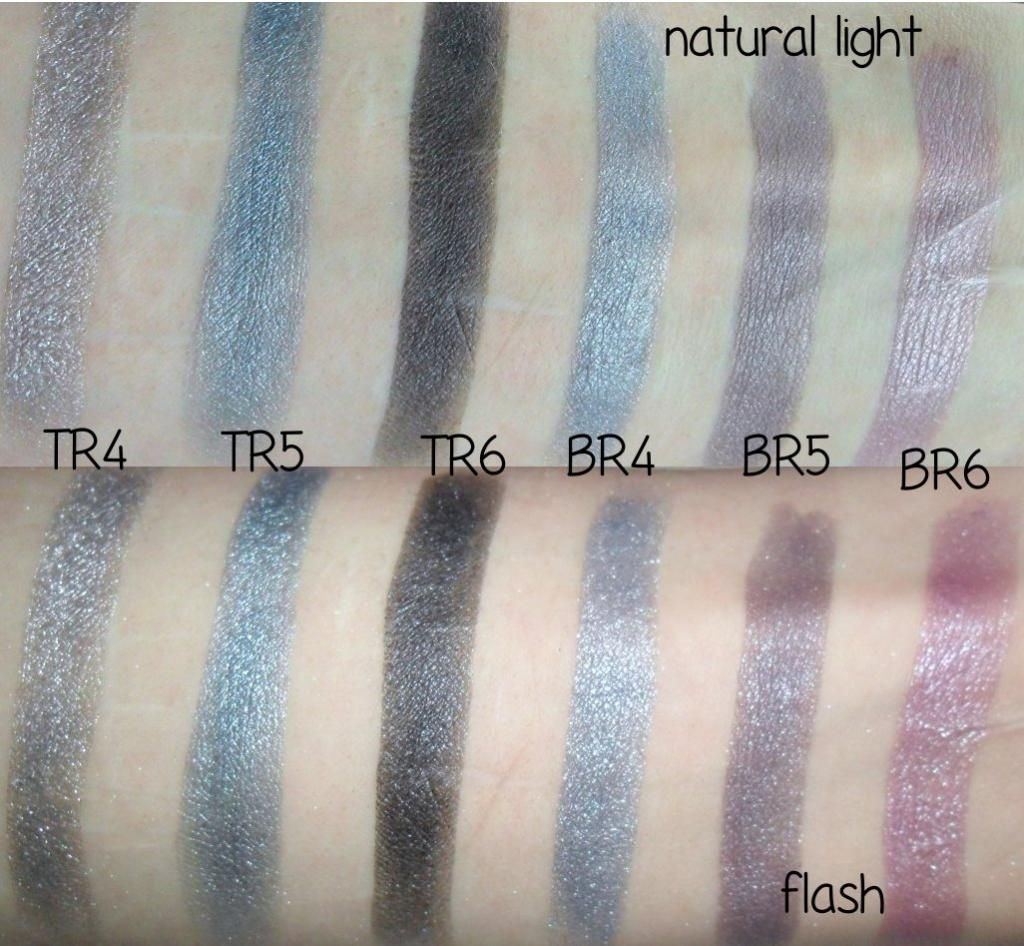 TR4 – Iron grey/silver
TR5 – Shimmery steel blue
TR6 – Black with very very subtle silver shimmer, you could almost pull it off as a matte
BR4 – Greyed cornflower blue
BR5 – Dusky purple
BR6 – Dusky pink/purple. More muted and leans more purple than TR1
Again all the shadows are good quality, though this palette does contain a lot of very similar shades, more so than most. No real complaints aside from slight powderyness and fallout when picking up the shadows on a brush, doesn't really affect the application or end result though.
Favouries from this palette are BR1, BR4 and BR6.