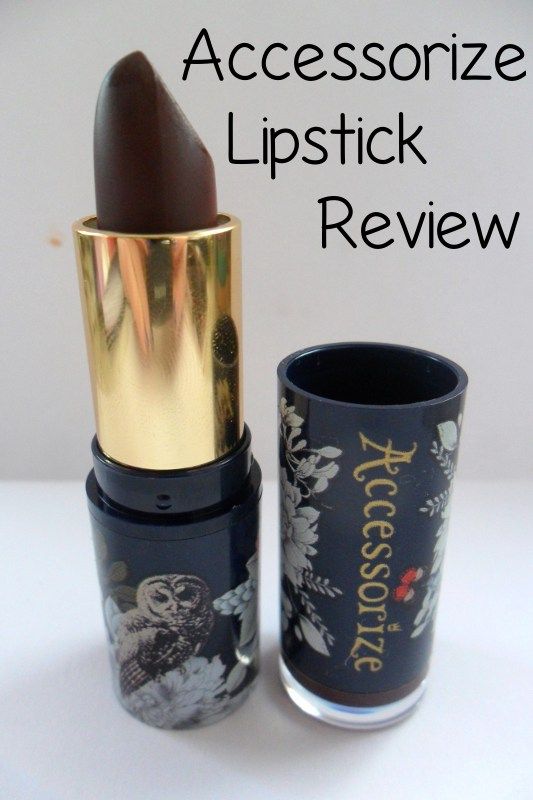 The Basics:
These are described as "g
reat new Intense Colour lipsticks in vibrant on trend shades with lasting colour."
which I pretty much agree with, though I don't think this colour is quite so on trend for spring.
Swatches: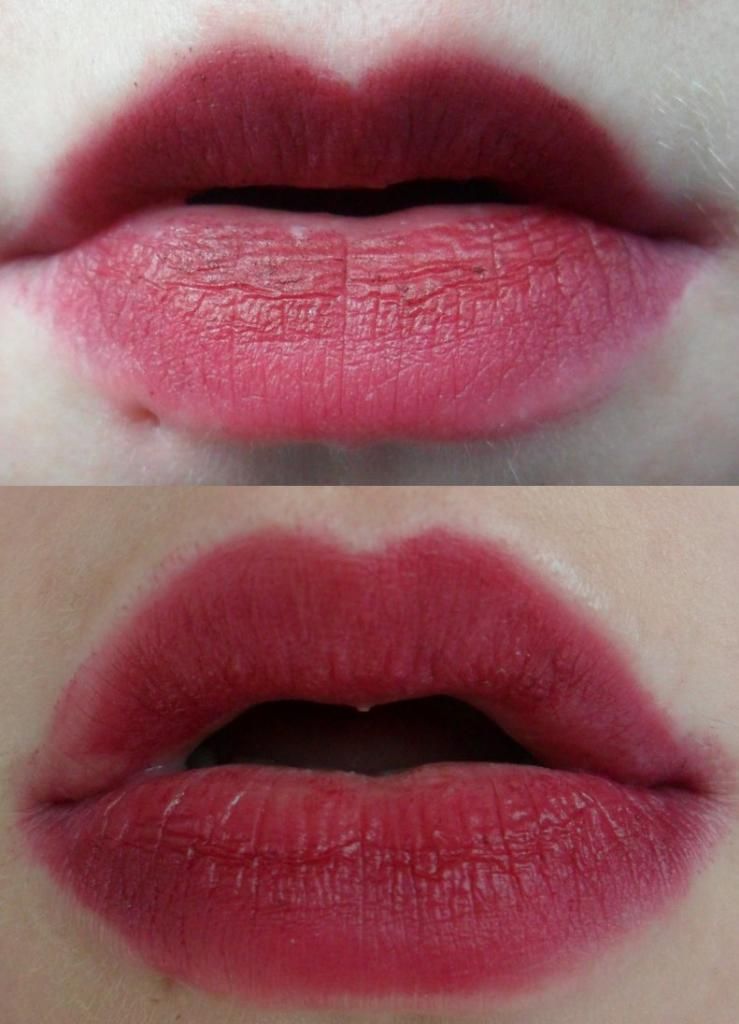 Overview/Opinion:
The colour of this is gorgeous, a lovely pinky-red toned purple (colour description is not my strong point).While it isn't my perfect purple, I do really like it. And the packaging is frankly gorgeous, I wouldn't mind getting this tube out to re-apply and I bet you'd probably get compliments on it in the right places. The colour is buildable too, you can smooth it out for a lighter more red tone, or really build it for a deep purple. Though I have found it to be a bit patchy if you build a lot (this could be due to my lips, they're not as smooth as they could be due to the weather and such).
Unfortunately this failed the food and drink test and it does have transfer problems. I noticed attractive purple stains on tissues when blowing my nose whilst wearing this, and lip prints on my mug. The more pigmented colour lasted around an hour before it started fading, though this is with the addendum that I am an absolute nightmare for lip colours – I cannot leave my lips alone! I lick, chew and generally mess with them often so an hour or so on me is two or three times that on someone who can leave their lips be. It does stain your lips a little though so you will find that your lips are darker and more red than they are naturally, the stain sticks around for several hours too. Both the stain and the more pigmented purple have a really nice even fade, there's no obvious awful lip lines or anything. The lipstick itself has a matte finish, which can be a little drying so it's best paired with a gloss or a lipbalm to keep lips from getting too dry.
However, given that it stains this isn't too bad to remove as long as you don't mind using a makeup remover on your lips. I used my Garnier eye makeup remover and it all came off with a couple of swipes, no scrubbing required.
Positives:
Beautiful colour. Very pigmented. Stunning packaging. Affordable at under £5. Easy to remove. Even fade.
Negatives:
Failed the food and drink test. Transfer problems. Doesn't last a very long time as the darker shade.
Where to Buy:
Accessorize in store or online for £5, or Superdrug for £4.95