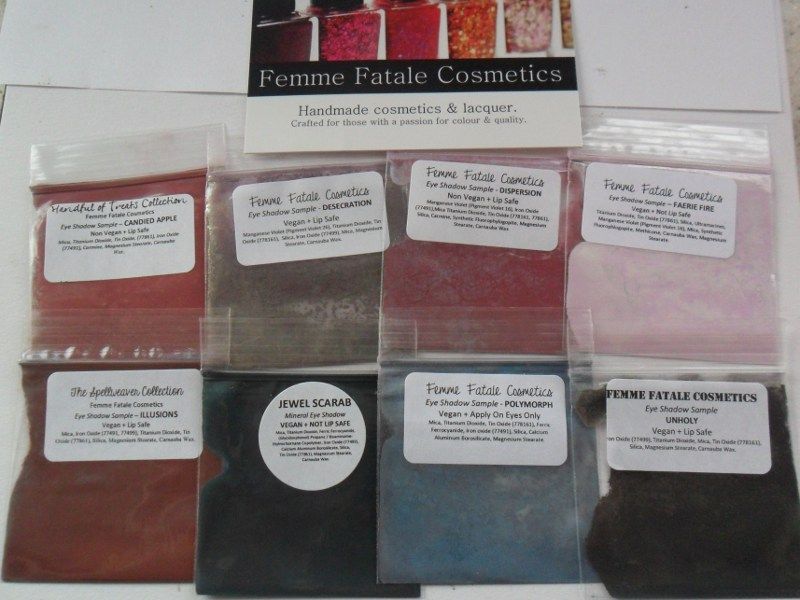 I ordered 8 samples from Femme Fatale cosmetics, an Australian indie makeup company. They have some stunning duochrome and colour shifting shades. TAT 7 days, order placed 29/03, store shut until 02/04, shipped on 06/04 which is super fast, I'm very impressed.
All swatches are patted over MUA primer and taken in natural light, no flash. Descriptions in italics come from the Femme Fatale site
Candied Apple a pale redwood pink with a green duochrome, and blends out to have an almost brown undertone to it.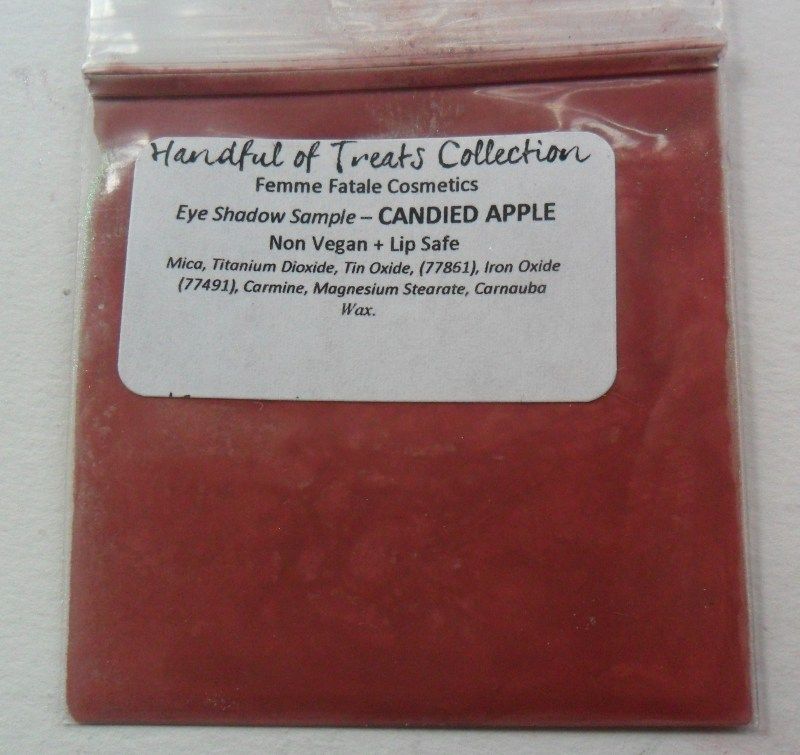 Desecration a striking bright green shimmer over a base mixed of cool grey, subtle brown and pearly purple tones.
Dispersion deep mulberry with bold teal blue shimmer.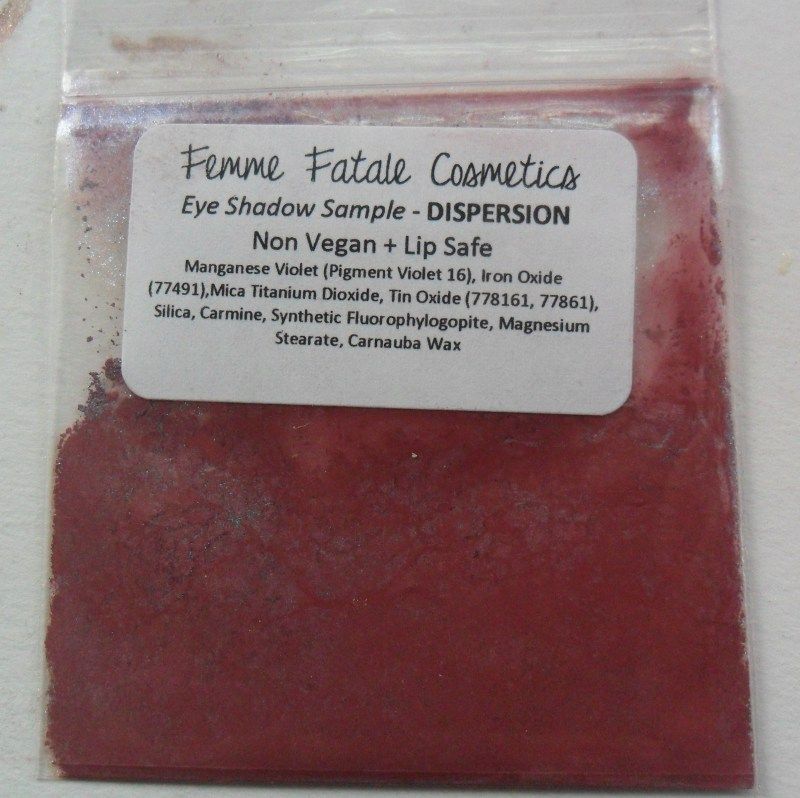 Faerie Fire soft lavender pink with cool undertones, highlighted by a electric lime gold sparkles.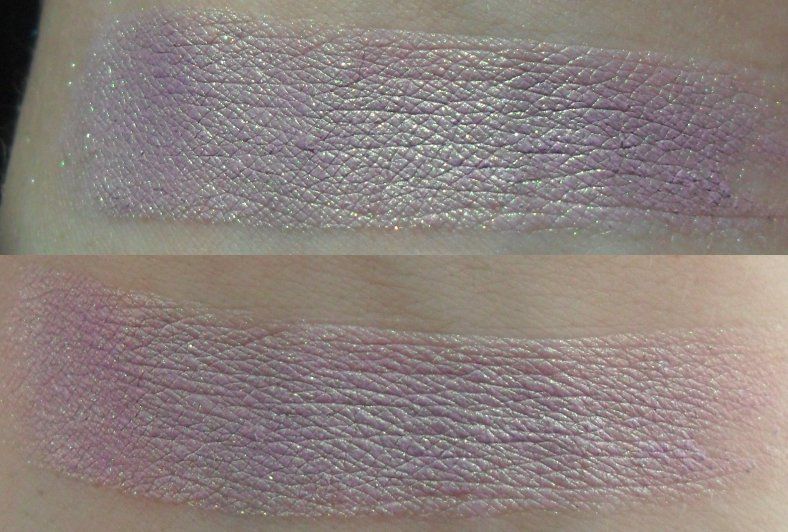 Illusions a brown based shade with a hint of auburn undertones, and teal duochrome finish.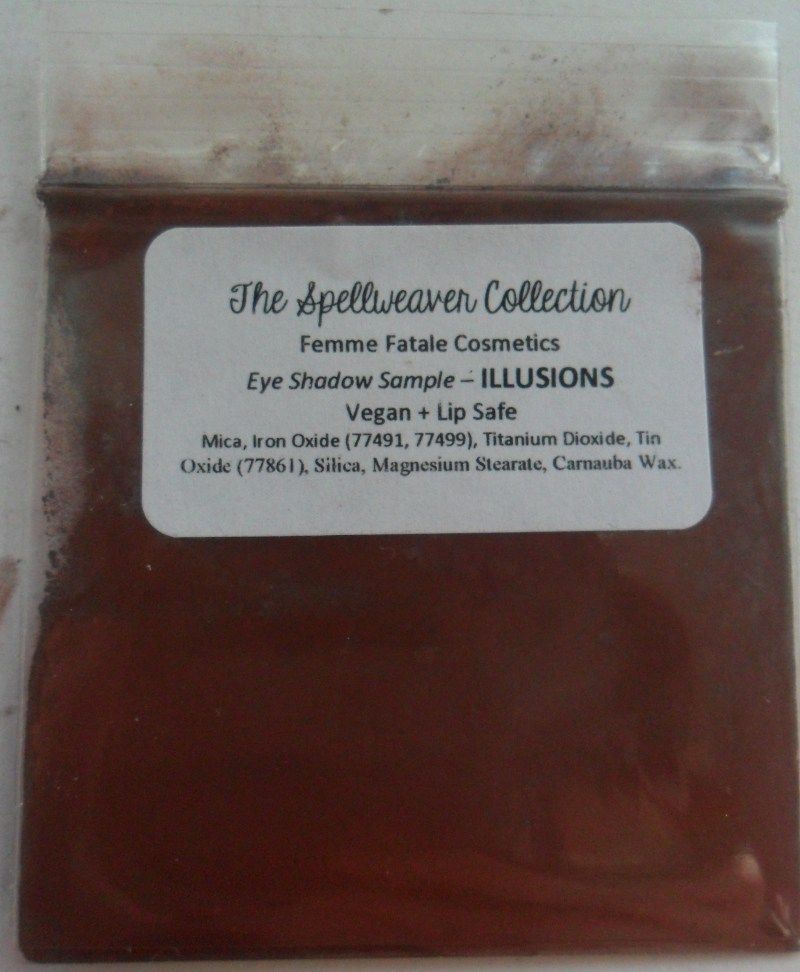 Jewel Scarab a deep blackened teal blue with green shimmers and turquoise sparks.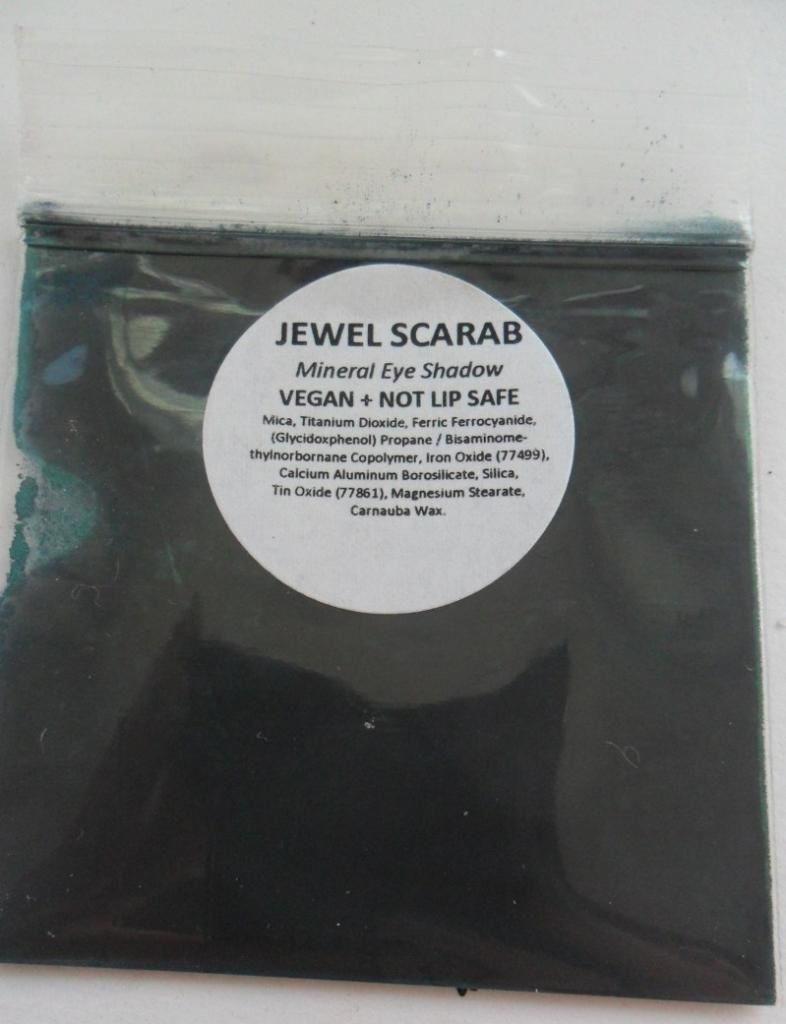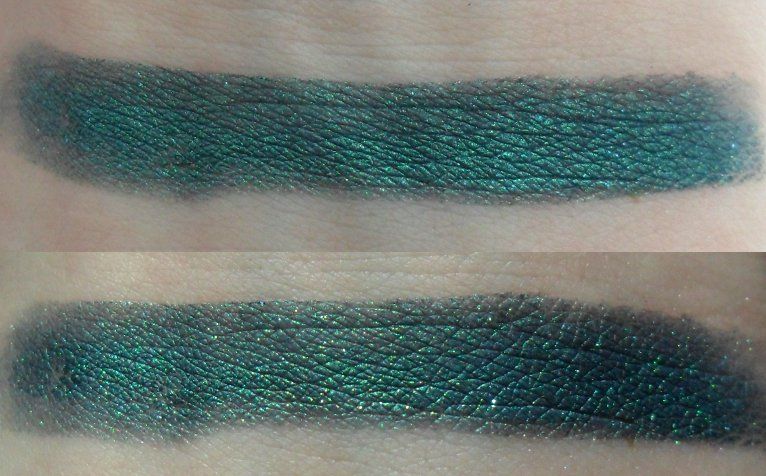 Polymorph a blueish grey based eye shadow, colour shifting shimmer.[had to get this for the name! It reminded me of the Red Dwarf episode, Polymorph ]
Unholy a black based eye shadow with a colour shifting shimmer.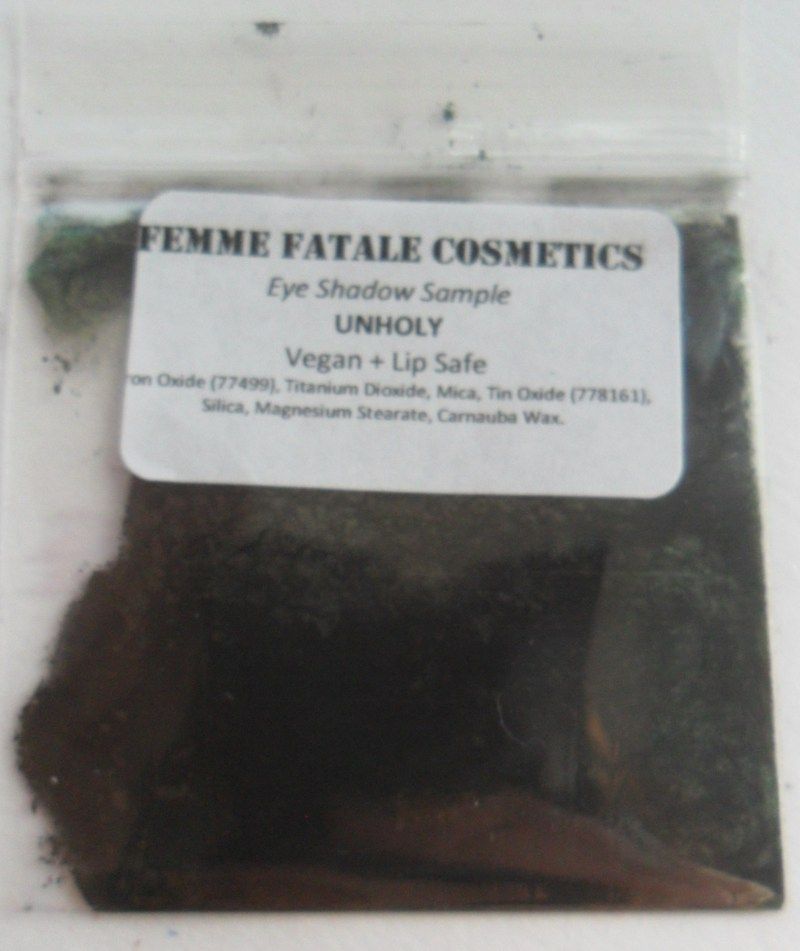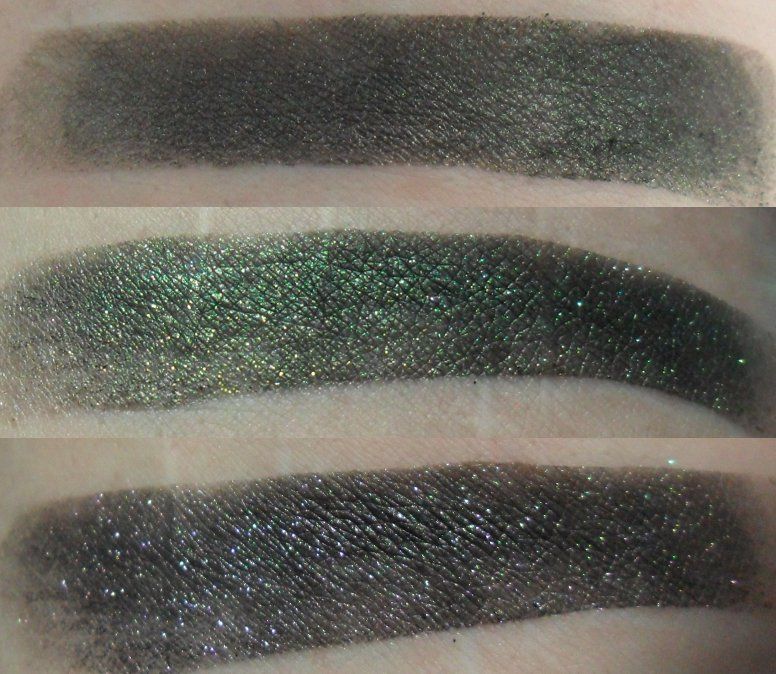 Biggest pain in the ass ever to capture the pink shift on camera, I could see it with my eyes but it only wanted to come out as sparkles. Believe me the pink shift is way more obvious in real life.The website pictures beat mine by miles.
I'll be posting a few looks using these shadows some time this week, once I've edited the pictures.
Everything can be purchased from Femme Fatale Cosmetics
Prices [in AUS$]
Sample: 1/8 tspn in labelled zip lock baggie $1.10
Mini Size: 3g jar, sifter optional $3.20 with sifter, $3.10 without
Full Size: 5g jar without sifter $5.85
Shipping varies depending on location but is free for all sample only orders. $8.00 minimum spend.