.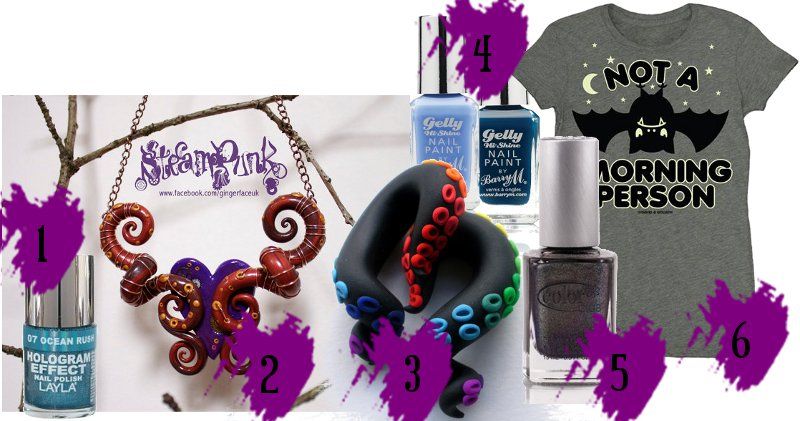 Layla Ocean Rush - stunning blue linear holo polish, I am holo obsessed.Mostly the linear ones.
Barry M Gelly Polishes in Blueberry & Blackberry I'm obsessed, I admit
Color Club Halo Hues Beyond another holo, black linear and gorgeous
David and Goliath Not A Morning Person teeshirt this is both true and also awesome. I love bats and David & Goliath.
I'd also add Waves of White, Seashore Frosts and Barely Branded from the US range of Color Tattoo shadows, but no idea where I'd get those xD