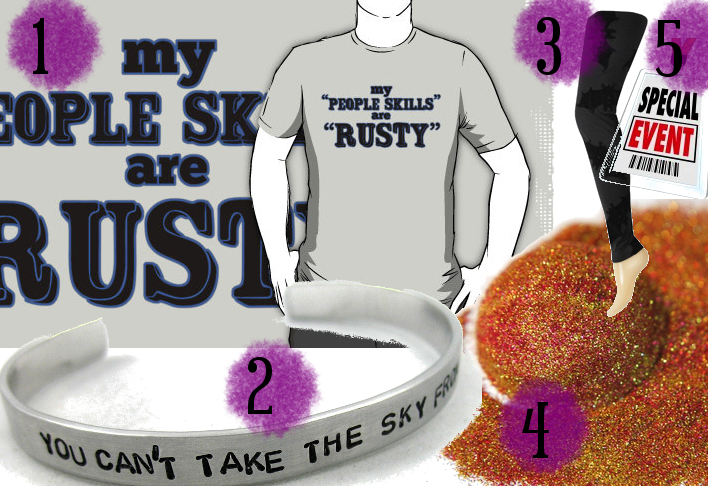 "People Skills" teeshirt - I have a teeshirt obsession of late, and no people skills myself.
"You Can't Take The Sky From Me" bracelet - Bracelets and Firefly

(

and never forgiving FOX)

Incendiary Glitter Grenade Glitter obsession continues with style. Firey glitterz
Conventions – I went to an anime one years ago which was fun regardless of how out of my depth I was. Lately I've been watching videos from Asylum and Jus In Bello, and Vampire Ball. I'm a dork.
Mostly I want my makeup and blogging mojo back and for my headache and toothache to poof
(
I lost a filling, I'm too scared to fix it).
And a stable mood would be nice.