And for the last six swatches I have four of the sadly now discontinued Care Package Glitters and a bonus two shades from the Galaxy Far, Far Down The Street collection all from Victorian Disco Cosmetics.
All of the shadows were swatched over Pixie Epoxy and photographed in natural light. Eyeshadow descriptions are taken from the Victorian Disco Site.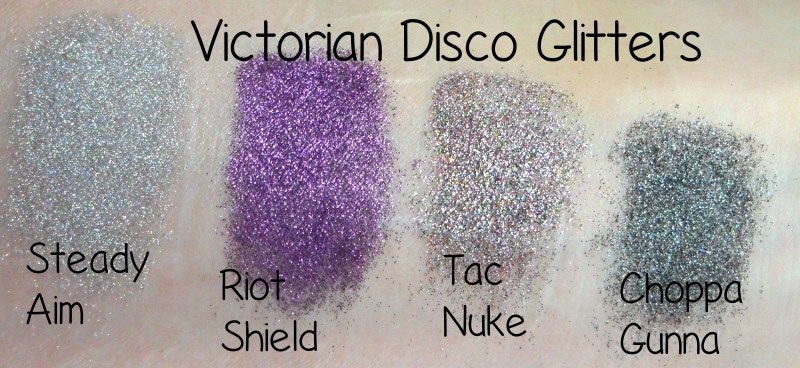 Steady Aim - Holographic Silver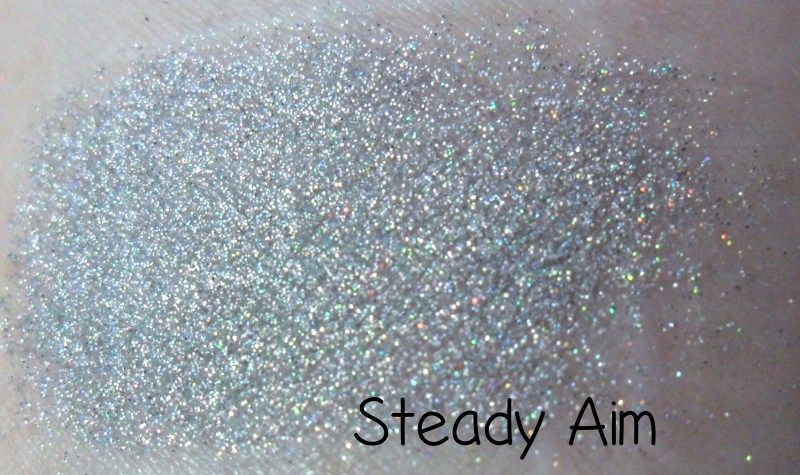 Riot Shield - Purple Glitter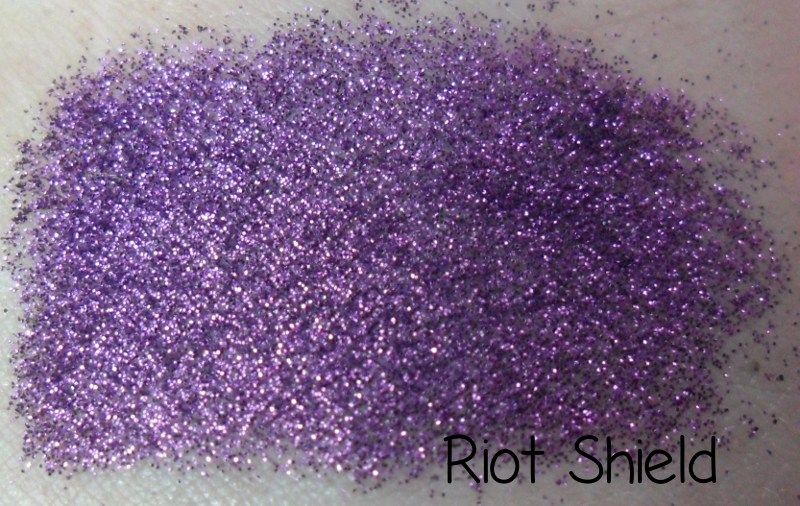 Tac Nuke - Black/Brown with Rainbow Glitter
Choppa Gunna - Black Holographic Silver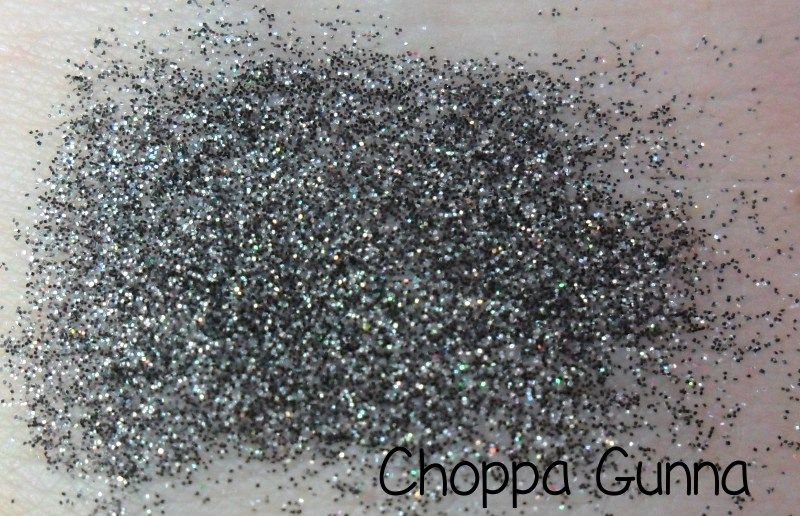 and the two Star Wars shades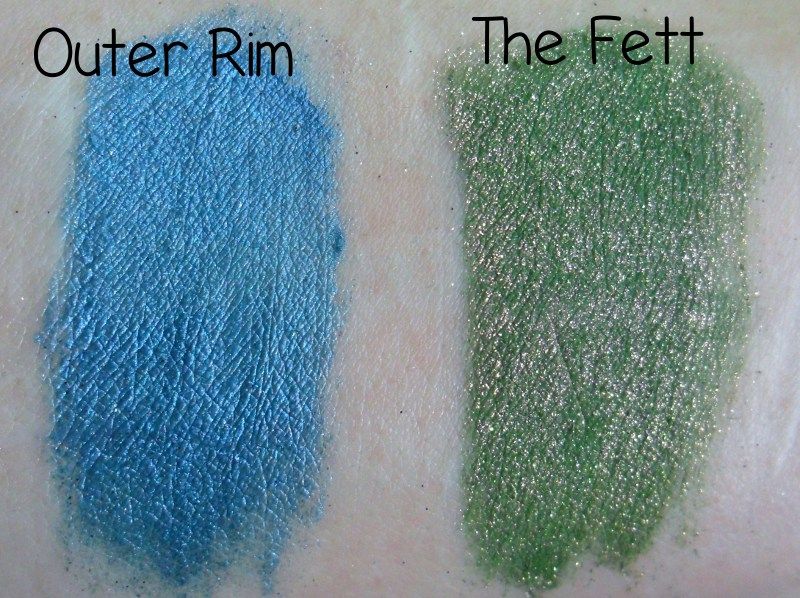 Outer Rim -

Medium Blue with a Violet Sheen

[unfortunately also discontinued]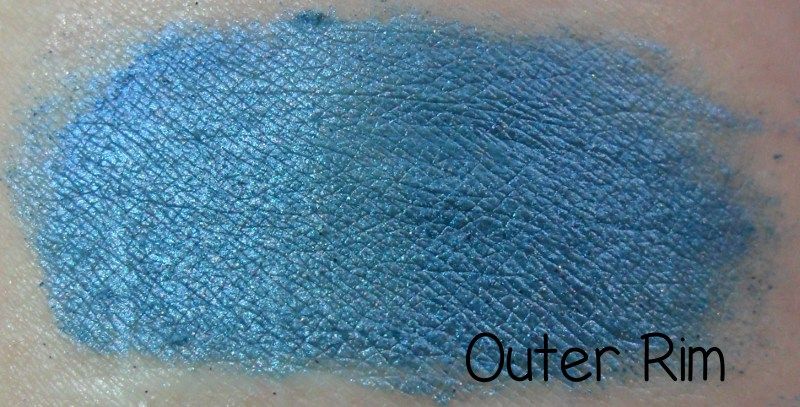 The Fett -Forest Green Based with Red Sparkles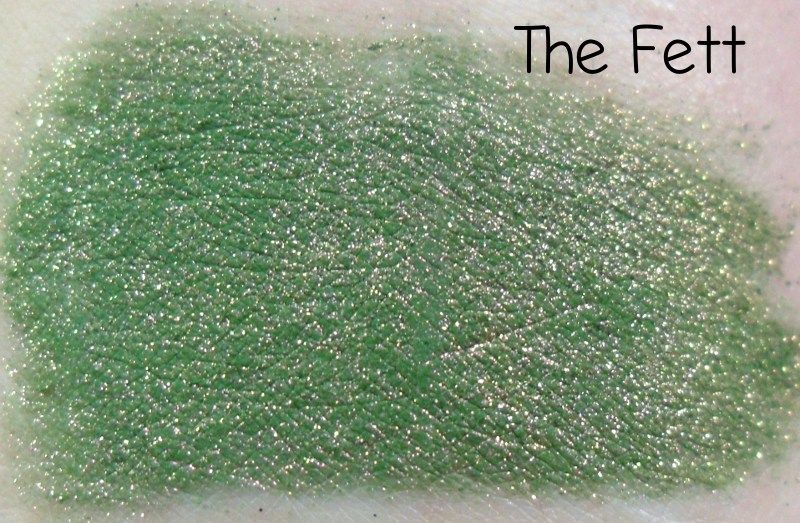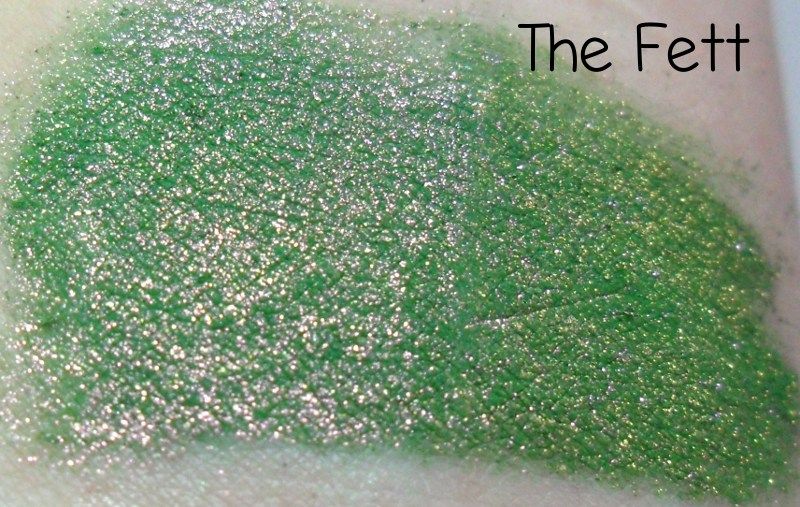 I love all the glitters to bits. Glitter addict here! The Fett is my new favourite green!
Sample Baggie - 1/4tsp $1.25
Mini - 1gr $2.25
Full Size - 2gr $5.50