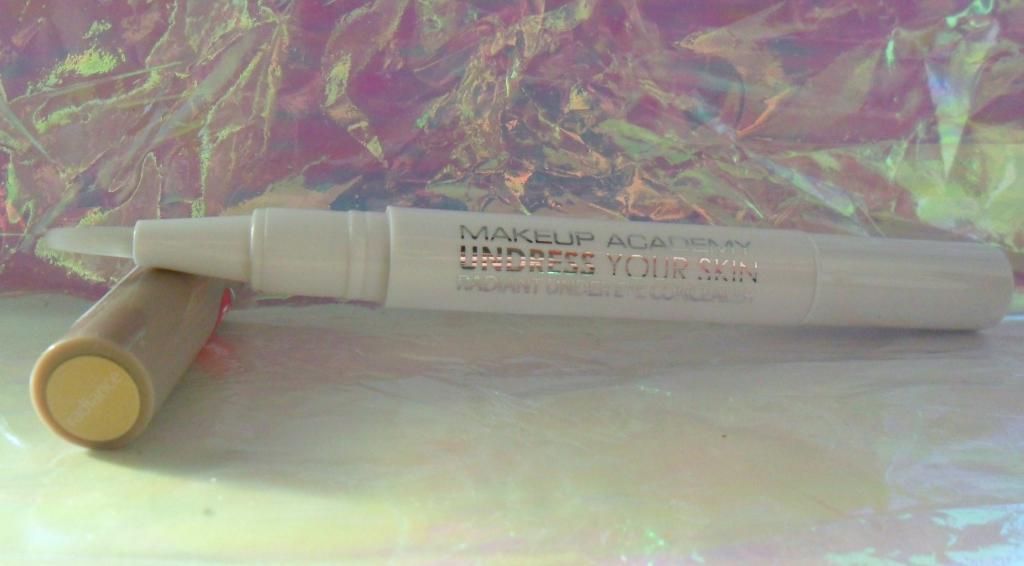 The Basics:
"Undress your Skin Radiant Undereye Concealer banishes dark circles and signs of fatigue with it's light weight formula that contains light-diffusing particles to create a radiant glow and awaken dull tired skin. The concealer is suitable for use on all skin tones and is a makeup bag essential!" (from MUA )
Swatches: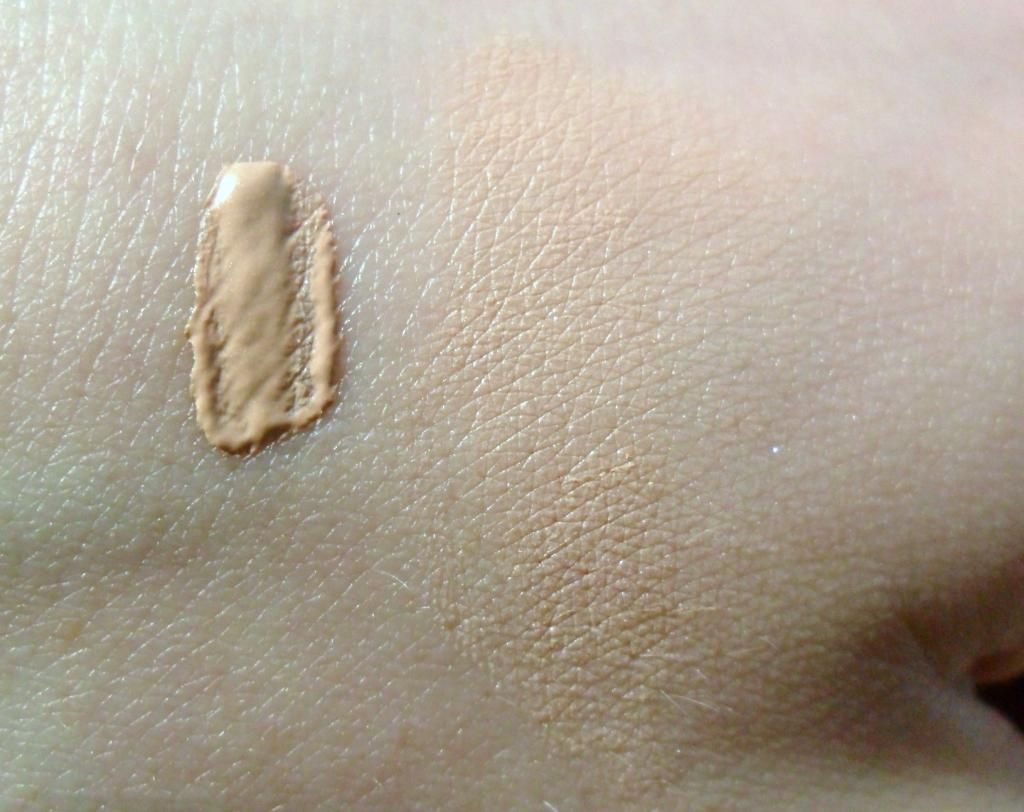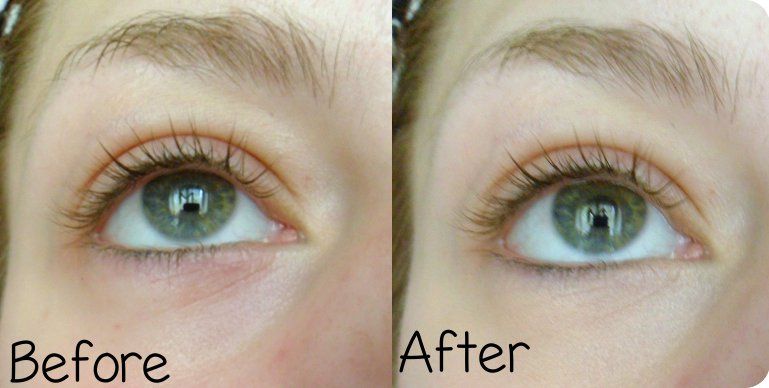 The lighting made my dark circles look better, but you can see the change there.
Overview/Opinion:
To be honest I find the white packaging with the silver writing a bit tacky, but that is totally my personal preference for darker colours. Colour scheme aside I can say that the plastic is sturdy and the slimline design is easy to hold and use to apply the concealer with. And the clear bristles of the brush show when the product is coming out..
This only comes in one shade, which is fairly light. I know MUA say it'll suit everyone but I'm pretty sure it would really only look natural on Caucasian skin or other lighter skin tones. I'm not exactly able to test this out as my skin is pale and I can't change that, so if anyone has any experience with whether this would work with darker skin then please comment and tell me, I would love to know! It does have little glittery particles (the illuminating bit I assume) but I haven't found these scratchy or irritating and my eye area seems to be super super sensitive to things like that.
As far as application goes I quite like the little brush thing to apply with. It makes it easy to brush on and then blend out with fingers (or a brush if you are that way inclined). But you don't have to buy a separate concealer brush, or be dipping your fingers into anything then putting them on your face.
This stayed put well for me (I set with powder) and didn't sink into fine lines as much like some other concealers have done.
Positives:
Decent coverage and does illuminate the under eye area thanks to the glittery particles. Very affordable. Didn't sink into the lines under my eyes during the day.
Negatives:
Only one colour, which would not be suitable for darker skinned people, clicky-brush thing – product can dry on the brush. Personally I didn't like the packaging. I didn't find it to be super full coverage, so very dark circles might require a bit of foundation or a heavier concealer. It is a bit glittery and can look like bad glitter fallout under your eyes in certain lights/at certain angles.
Where to Buy:
RRP £3