My first
Darling Girl Cosmetics
order. I'm splitting this into two parts as I ordered a review pack and them some extra samples. This first post will be just covering the shadows I got as part of the review pack, the next will be the extras I bought.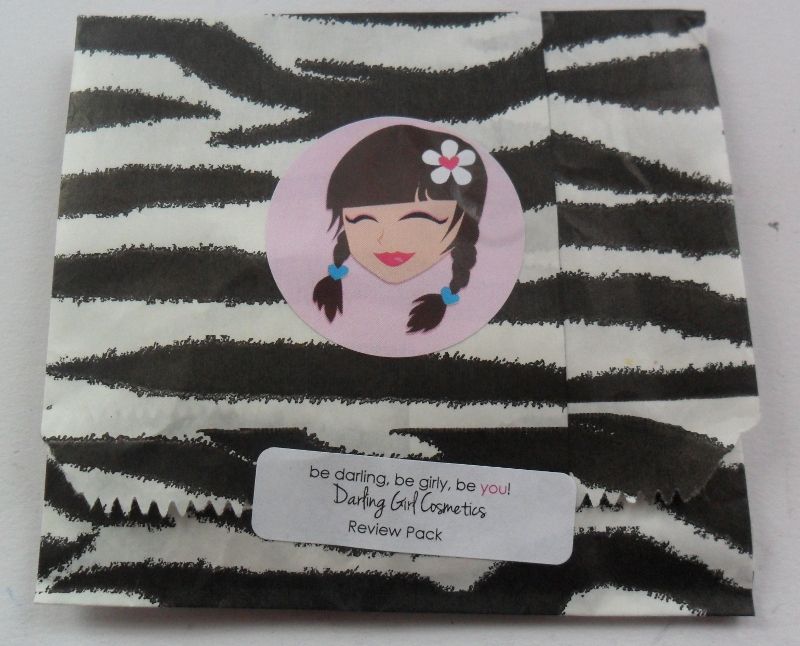 Isn't the packaging lovely? I placed my order on the 29th March with a 14-16 day TAT. The order shipped on the 8th April, well within turn around. Everything was packaged carefully in a padded envelope with the Review pack in the cute zebra print bag above and the extras separate in a baggie. Lovely and organised.
These are the review pack samples I ordered: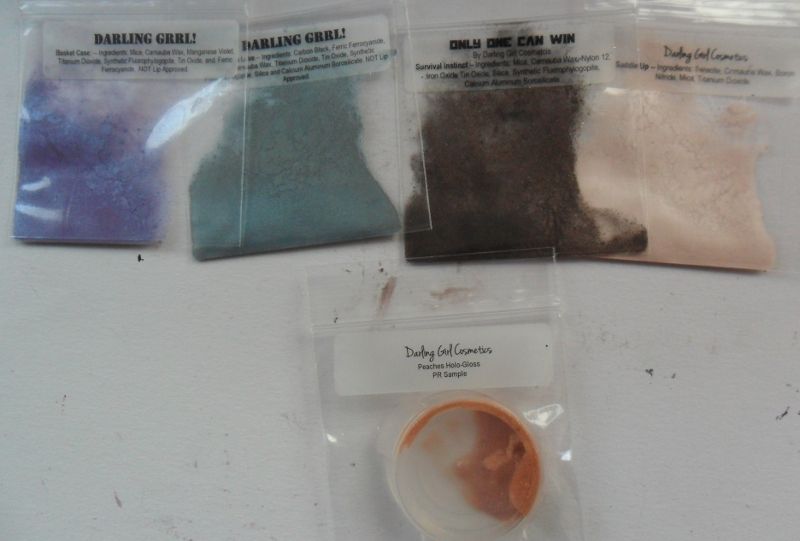 Basket Case, Friday I'm In Love, Survival Instinct and Saddle Up eyeshadow samples. Peaches holo gloss sample.
Onto swatches. All eyeshadows except Survival Instinct were swatched over MUA primer. Survival Instinct was swatched over Pixie Epoxy as it was a glittery shade. The lip gloss was swatched over bare lips. All photos were taken in natural light. Descriptions in italics are taken from the
Darling Girl website.
Click the images to enlarge.
Basket Case a customer designed shade inspired by the Green Day song of the same name. Bright purple with turquoise shift and gold sparkles. From the DarlingGrrl Collection.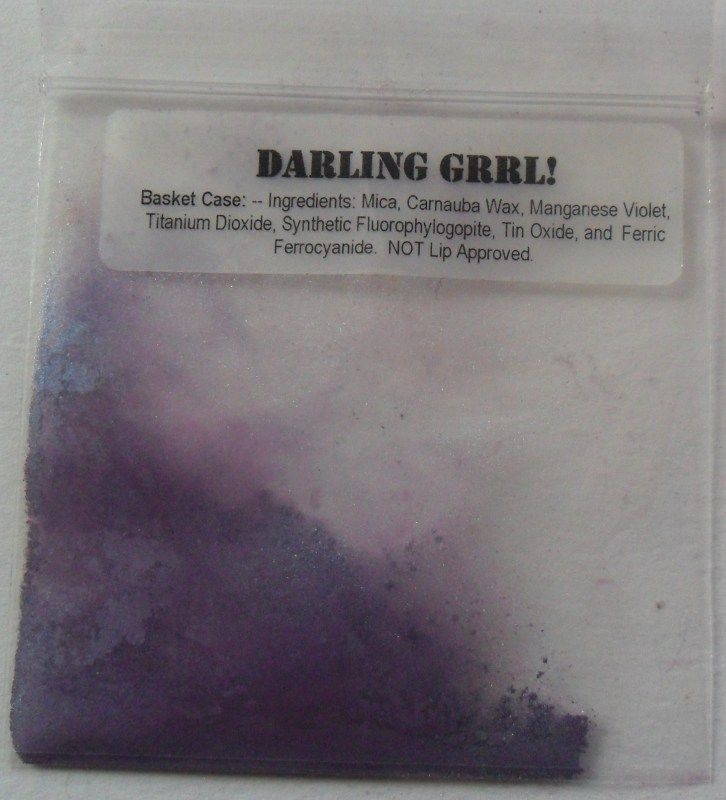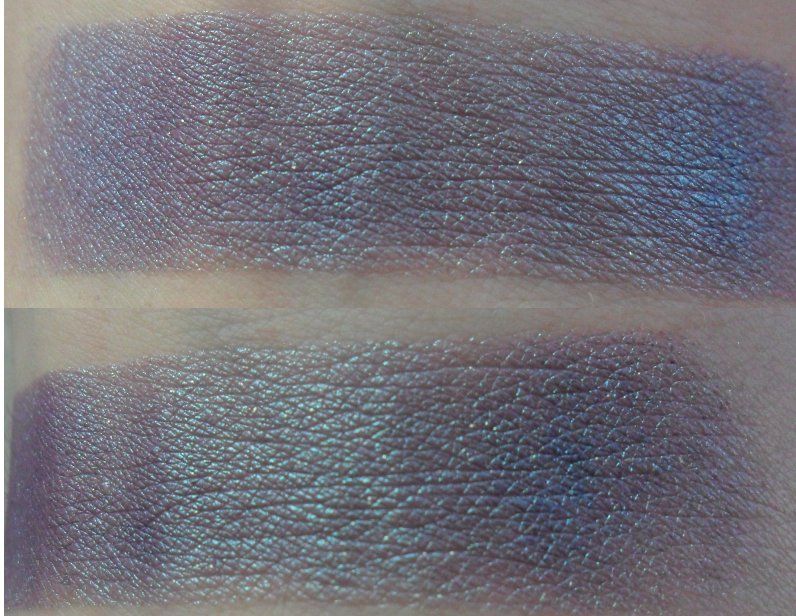 Friday I'm In Love was inspired by The Cure. It's a light, navy blue with an intense blue shift and sparkles. From the DarlingGrrl collection.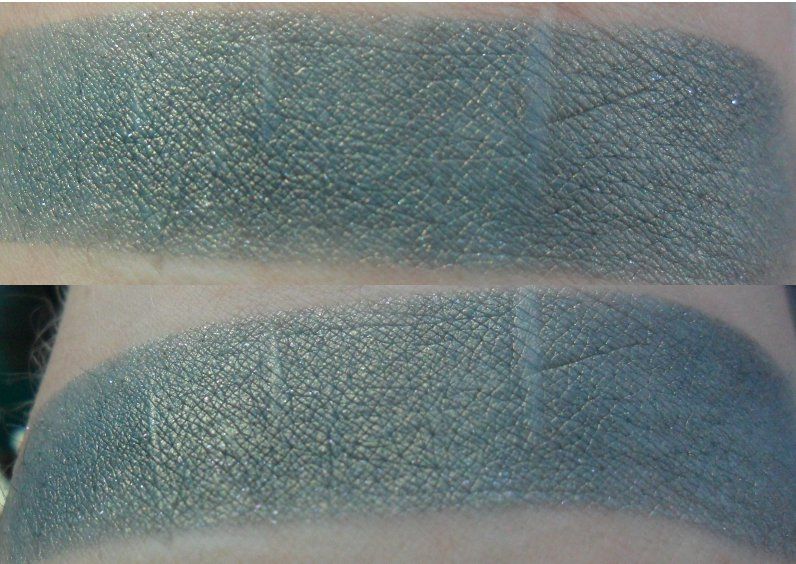 Survival Instinct Coming from a poor district means you have to know how to survive. Whether she's hunting in the wilds or simply surviving the Hunger Games, our girl from District 12 certainly knows how to fight. This shadow is a blackened bronze that leans towards a plum color thanks to its red and gold shimmer. Hold this color up to the light and you can see a red tinge peeking through the bronze. From the Only One Can Win collection.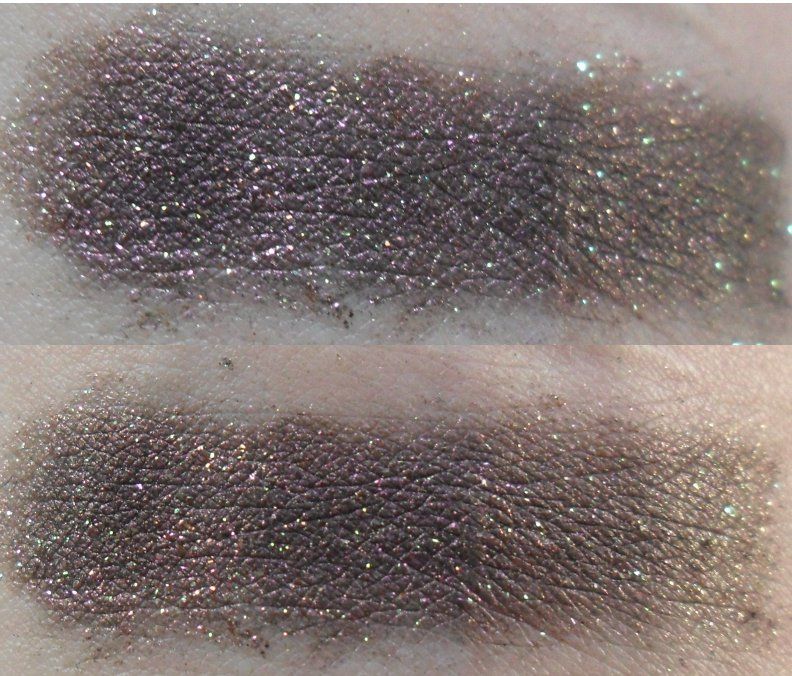 Saddle Up a great, neutral, pinky-beige, satin pearl. From the All The Pretty Horses collection.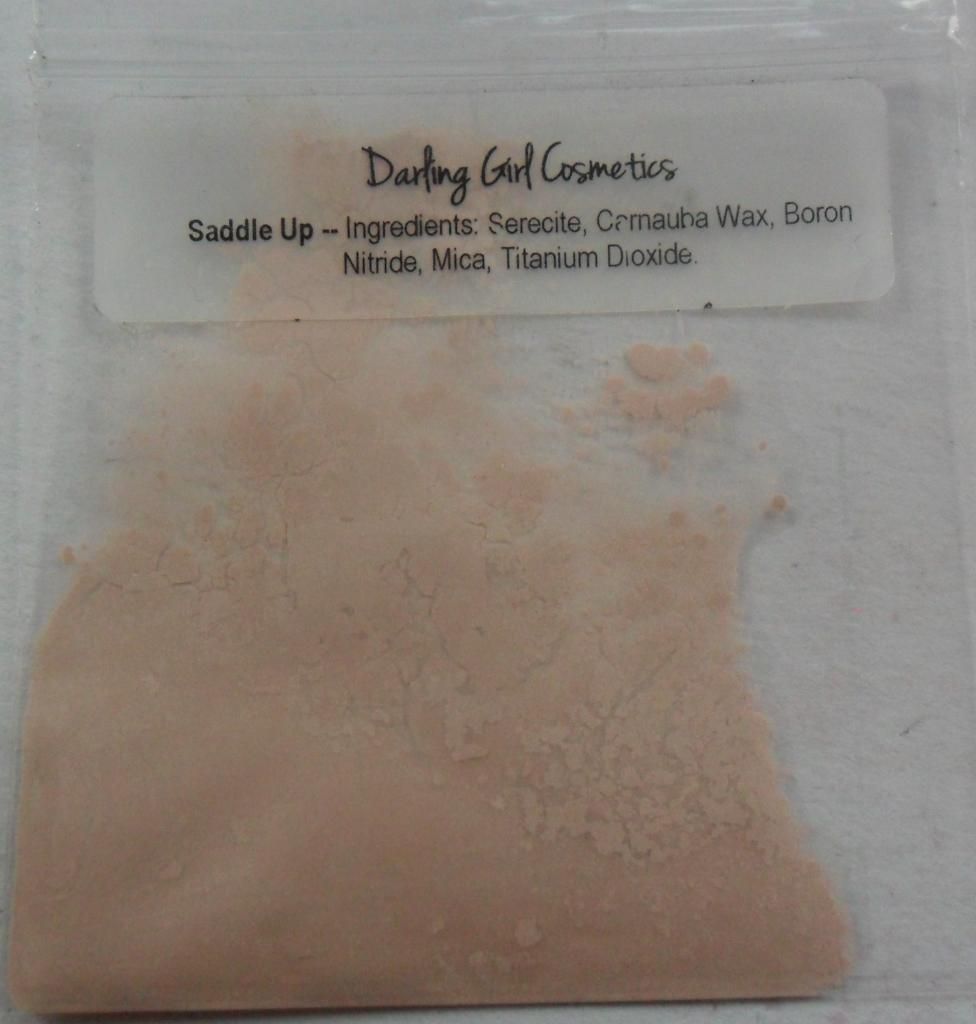 this is a perfect highlight, but hardly shows up on my skin for swatches. My apologies.
Peaches Holo Gloss a sheer, metallic, peach shimmer with copper and red all natural glitter.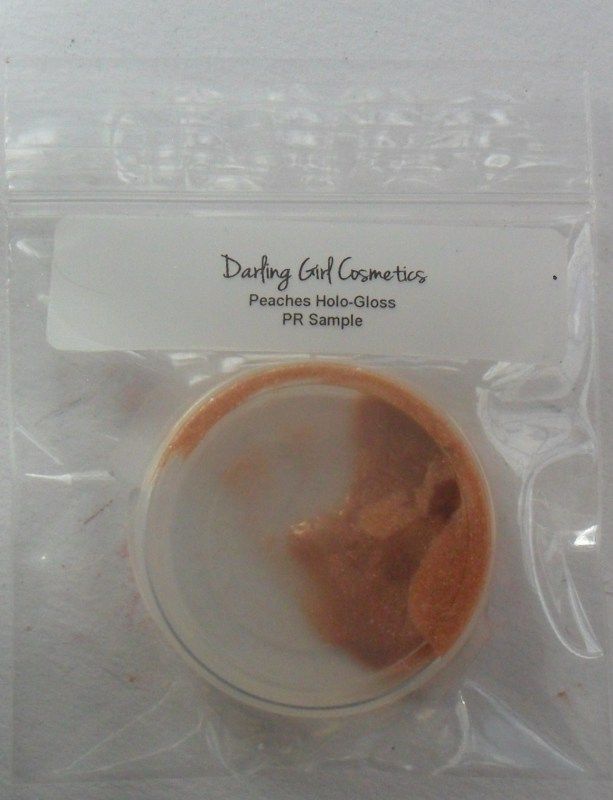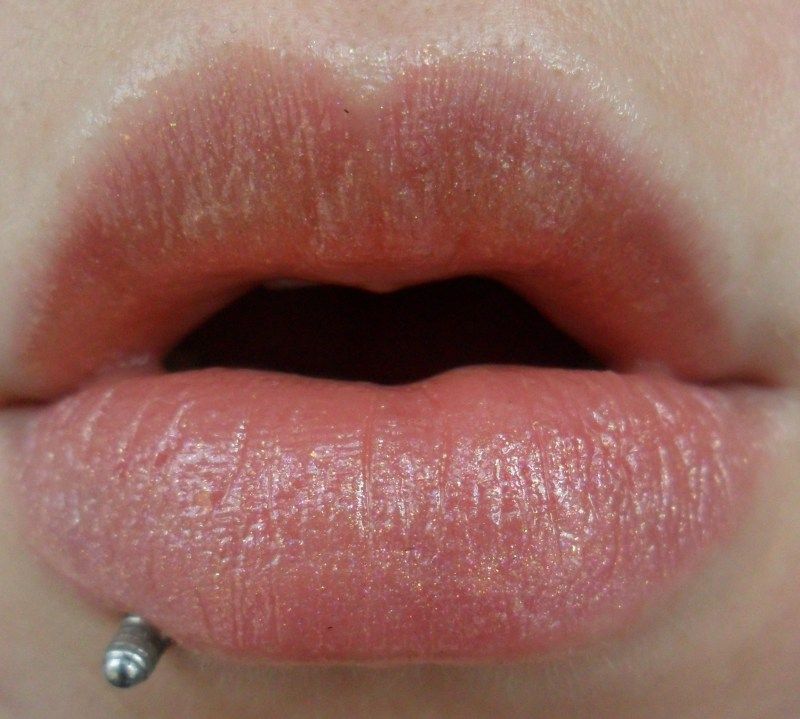 Review pack
costs
$1.00
[I know, it's insanely discounted!] and is comprised of
4 loose shadows or loose blushes of your choice (sample baggies)
1 lip lip product of your choice. Choose from Liquid Kiss Luxe's, Kiss You Off: Color Rich Lip Balm or Holo-Glosses. (clamshell)
You need to have a blog or youtube channel to purchase a review pack.
Eyeshadow samples are 1/8 tsp.