How the hell is it May already? Damnit.
First things first:
May The Fourth Be With You
haha. -Nerd-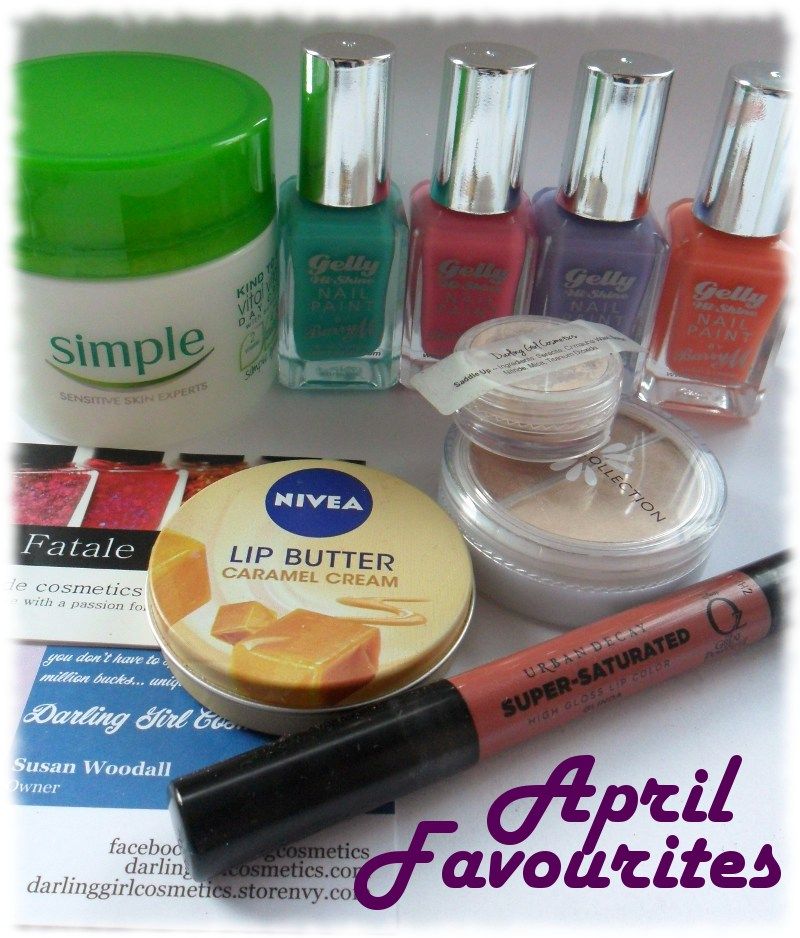 1.
Simple Day Cream.
Perfect day moisturiser for me. SPF 15, which is low but works for not-too hot days, and it's light enough for combo skin.
2.
The pastelly Barry M Gelly shades.
Perfect spring colours :)
3.
Duocrome Eyeshadows.
Femme Fatale and Darling Girl make up most of my collection.
4.
Caramel Cream lip butter.
It works and it smells amazing.
5.
Darling Girl Saddle Up & Natural Collection Duo "Mink".
My go to highlight shades at the moment, Mink is more matte and Saddle Up is more shimmery :)
6.
Glinda Lip pencil.
My go to lip shade in April. it is the perfect "my lips but better" shade for me :)
What were your April favourites?