When the Lamb opened the third seal, I heard the third living creature say, "Come and see!" I looked, and there before me was a black horse! Its rider was holding a pair of scales in his hand. Then I heard what sounded like a voice among the four living creatures, saying, "A quart of wheat for a day's wages, and three quarts of barley for a day's wages, and do not damage the oil and the wine!"

The third horseman is Famine on the black horse. Possibly not my favourite look, drawing weighing scales is hard. Forgot to do lips for this, sorry.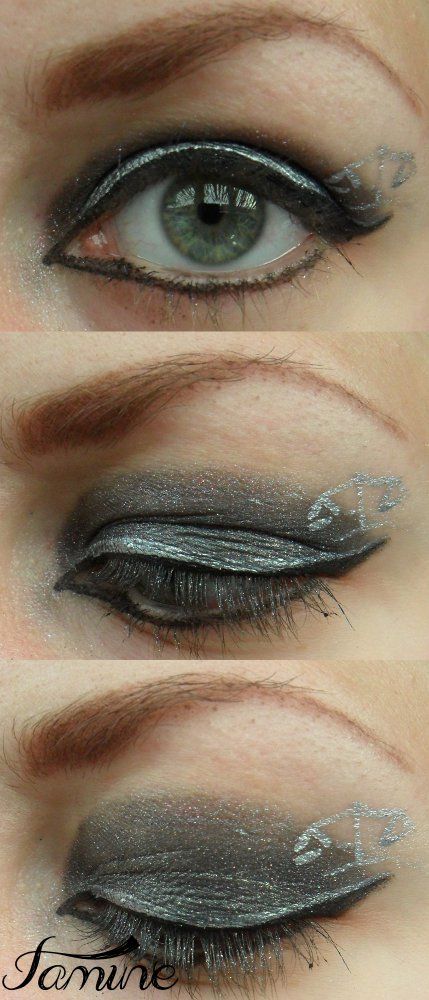 Used: Maybelline Color Tattoo in Timeless Black as a base, Geek Chic Blasphemous on the inner corner, Black Rose Minerals Jet on the outer half of the lid, Darling Girl ON-X in the crease, MUA Gel liner in Underground and George liner in silver.
Couldn't for the life of me get the camera to pick up the glitter in ON-X, I took a million and six pictures, none caught it. Boo!