Last two shadows from my
Geek Chic Cosmetics
order, both from the Doctor Who themed
Timey Wimey
collection, Bad Wolf and Bigger on the Inside.
As with all these posts, shadows were swatched over pixie epoxy and photographed in natural daylight. Descriptions in italics come from the Geek Chic website.
Bad Wolf -a rich pearlescent royal purple woven with soft golden iridescence, studded with sparkling golden gems.
"Two words scattered across the universe, throughout time and space, following the Doctor and his companion. What is the bad wolf? Well, it's the end of the universe."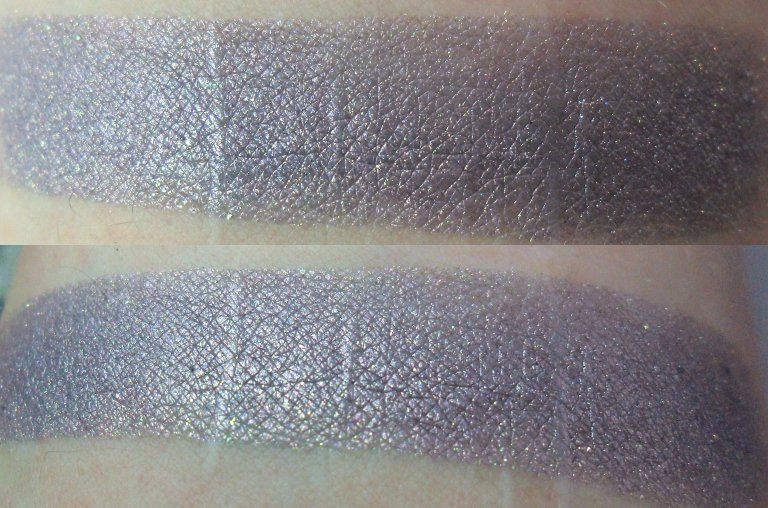 Bigger On The Inside- a TARDIS-esque blue base, glowing with metallic golden light from the heart of the time vortex, and glittering gold sparkles.
"She's a type 40 TARDIS, the last of her kind. She might not always take him where he wants to go, but she always takes him where he needs to go. She wanted to see the universe so she stole a timelord and ran away, and he was the only one mad enough."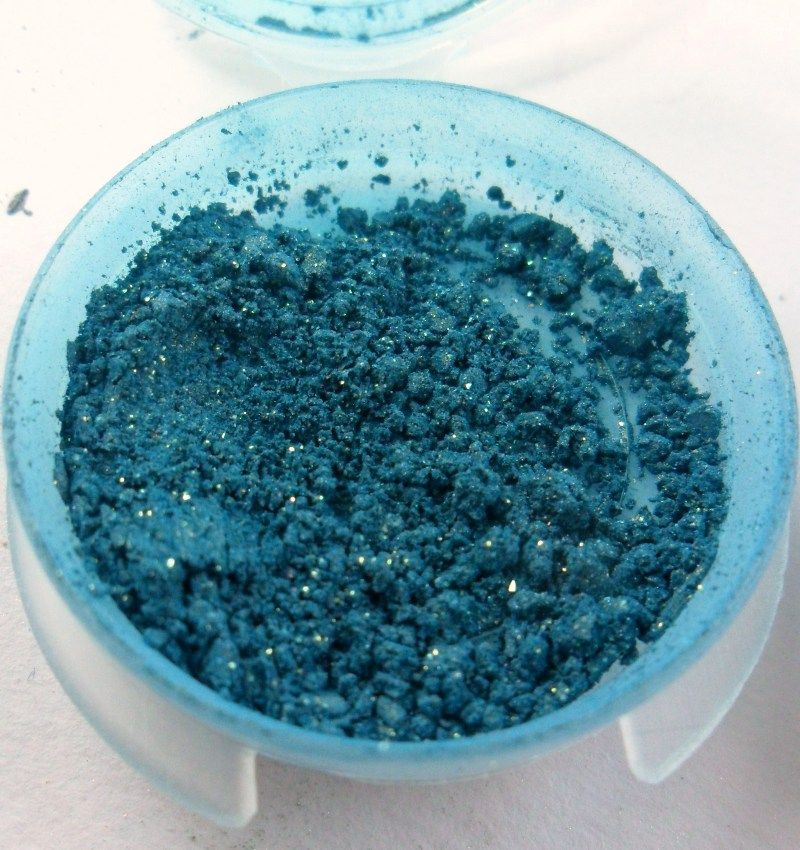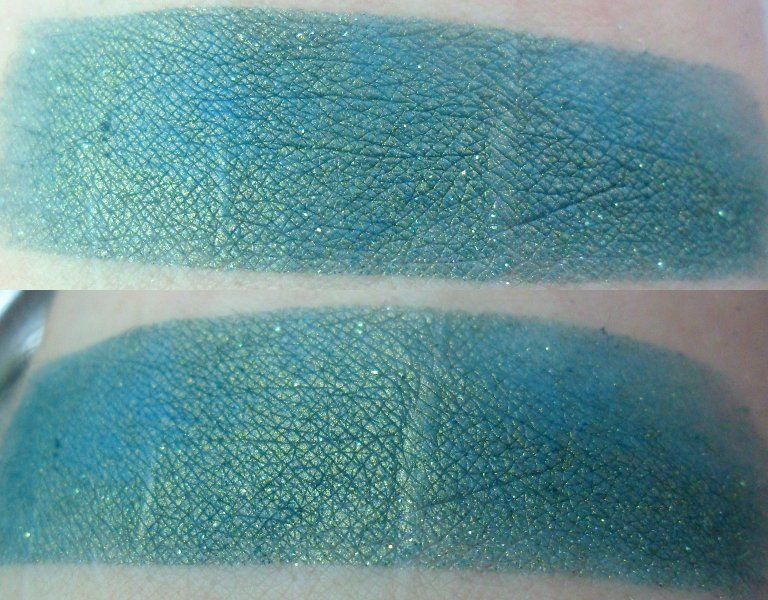 Full size: $5.99
Samples: $1.25