So I signed up for Polish Days, especially since I've been lacking in ideas for nails [I was going to do April's Tri-Polish but I didn't have a proper turquoise].
This months theme was
the number 5
.
Abstract and a bit difficult, I did some
reading up on numerology
and went for the colour blue which is supposed to represent the number 5, and tried to draw starfishes but they look like stars. Still, five points, close enough ;)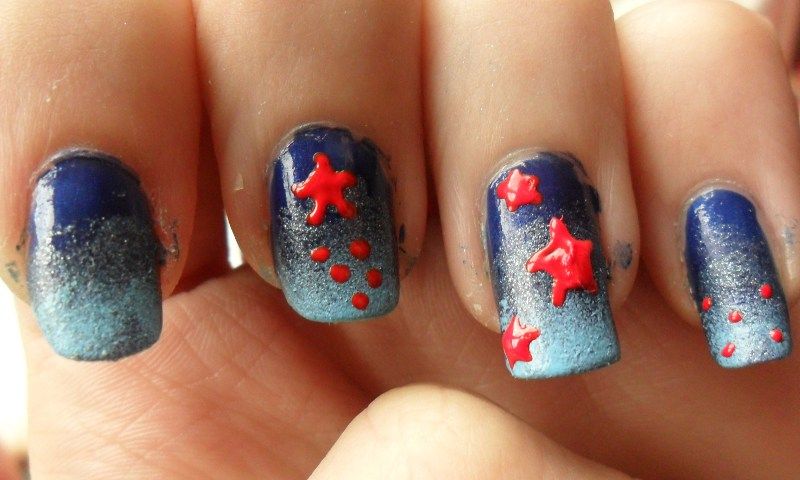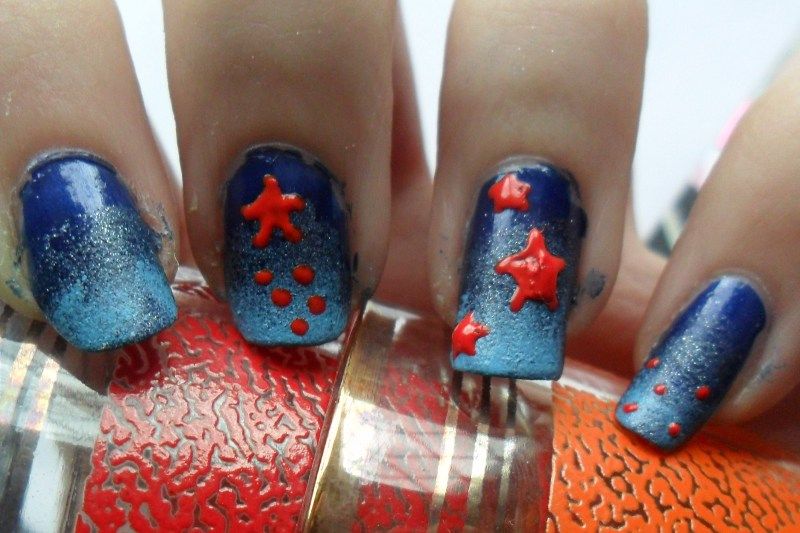 Pretty no?
I used Barry M polishes in Navy, Denim and Blueberry Ice Cream and a red nail art pen