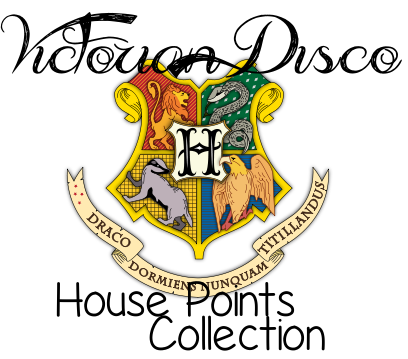 Each house represents something in all of us, we all belong somewhere, and we are all chosen to be part of a certain house based upon our qualities in life and attitudes towards others.
Brave Gryffindors, full of spirit, chivalry and loyalty.
Calm Hufflepuffs, kind at heart, tolerant and always ready to accept everyone.
Witty Ravenclaws, intelligent to a fault, and always creative in their own studies.
Ambitious Slytherins, always cunning and ready to lead, using their resources to guide them.
Which are you?
This is Victorian Disco's Harry potter themed collection, based on the four houses and named for each house's founder and namesake.
All swatches were done using Pixie Epoxy and photographed in natural light. Descriptions are taken from the Victorian Disco website.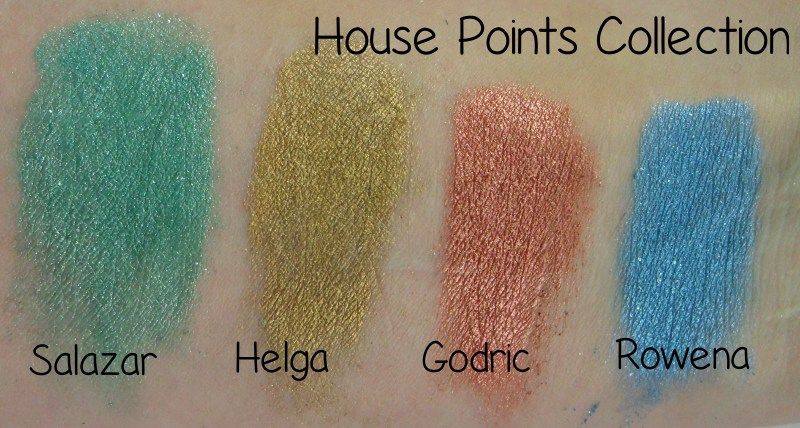 Salazar - Shamrock green with bright silver shimmers.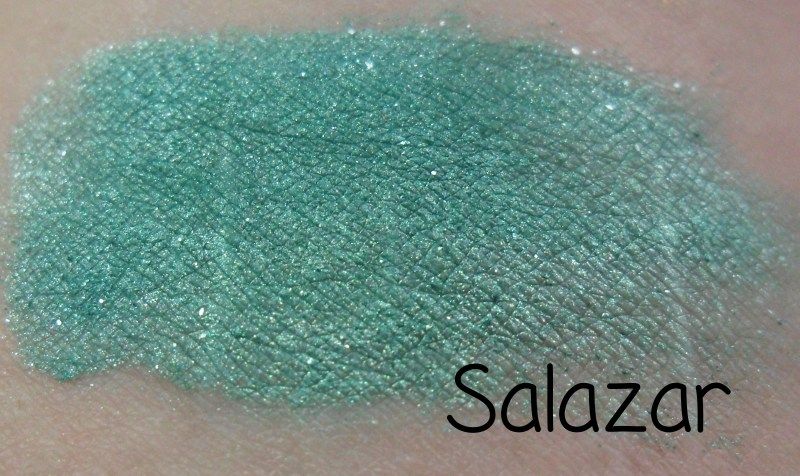 Helga - Deep dusty golden color with a black undertone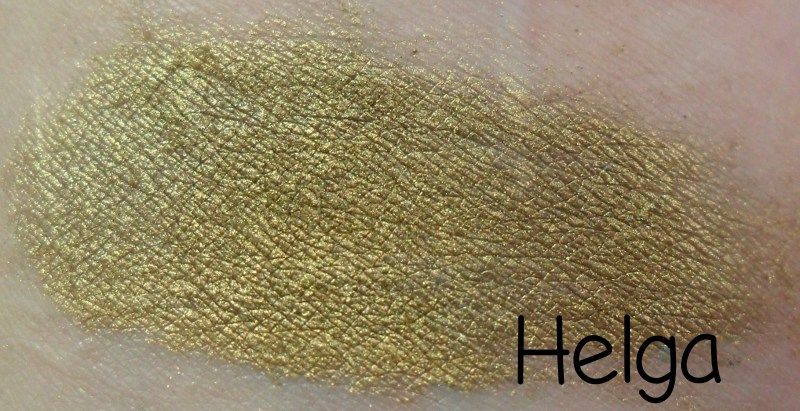 Godric - Rust red with a golden sheen and shimmer.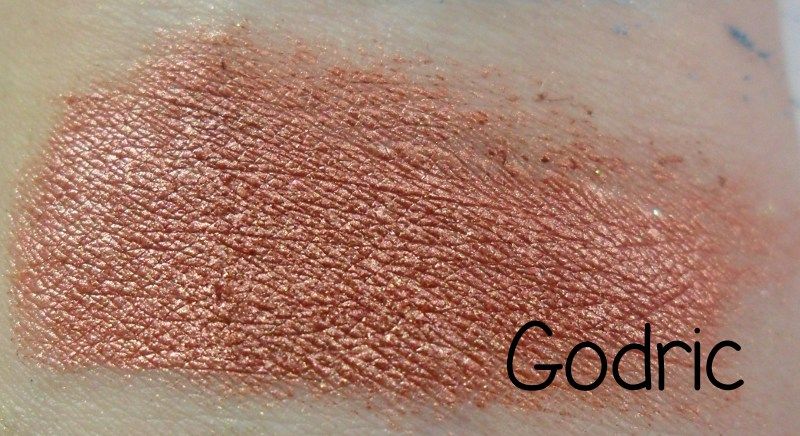 Rowena - Bright slate blue with silver sparkles and shimmer.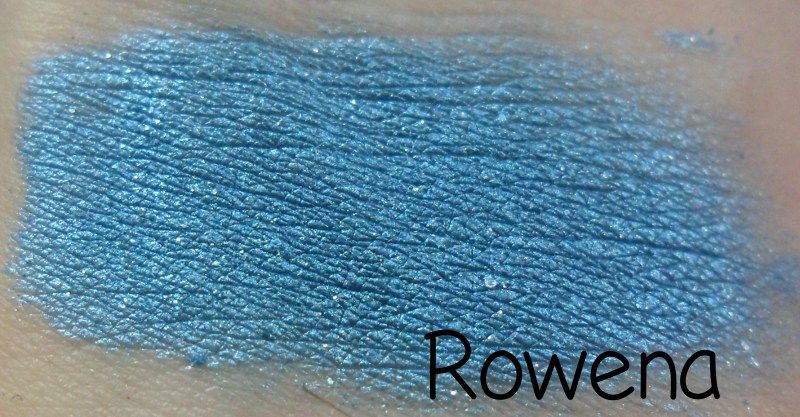 Favourites are Helga and Godric. Ashley makes stunning golds.

The House Points Collection can be purchased from
Victorian Disco Cosmetics
Sample Baggies [1/4 tsp]
$4.00
Mini Jars [1g]
$7.50
Full Size [2g]
$15.00
[prices are for whole collection, shadows are also available seperatley]