This is a look I did for
Aqeela
's make up challenge this week: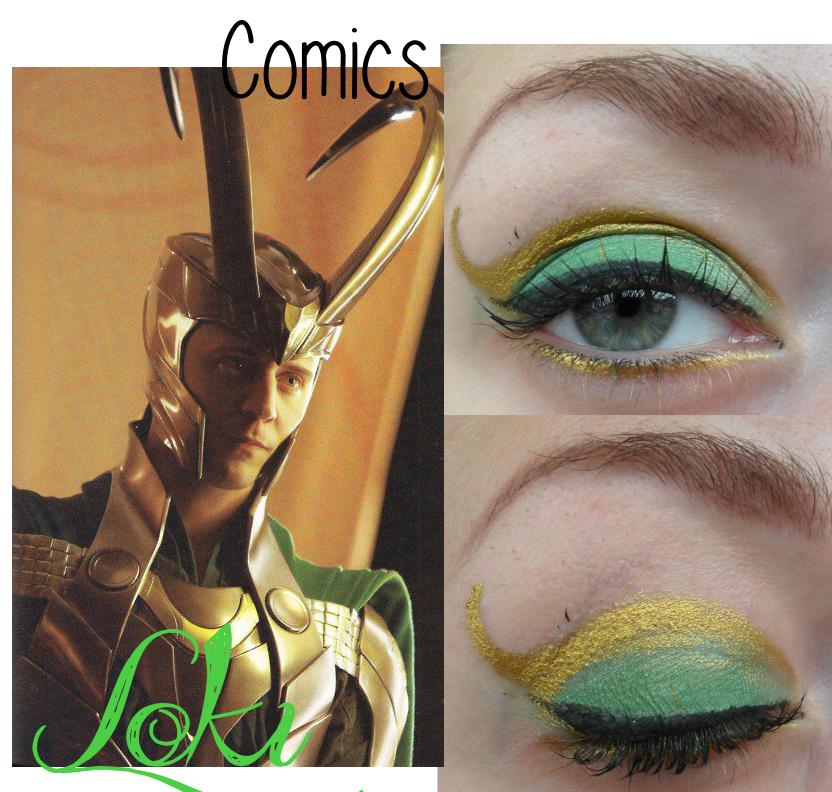 I used Shiro Cosmetics There and Back Again for the green and Victorian Disco Cosmetics Sailor Galaxia for the gold. I even tried to mimic the horns on his helmet. The liner is Collection 2000 black liquid liner.
Right so, I know that isn't the comics Loki, it's the Marvel Movieverse. But, um, the only comics I've read are Johnny The Homocial Maniac, Gloomcookie and Hellboy/B.P.R.D. I just wasn't getting the inspiration from any of them. So yes, Loki, who is technically a comic character. And I adore the gold and green combination.
Please remember to go check out all of the other looks at
Aqeela's blog