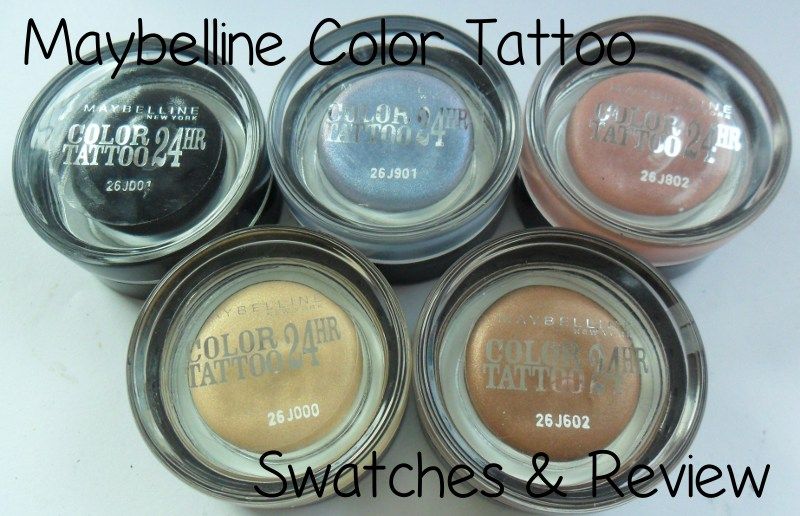 The Basics:
"Our pigment technology creates super-saturated shadow. Cream gel smoothes on for vibrant colour that does not fade. Dare to get inked. In 7 shades." From Maybelline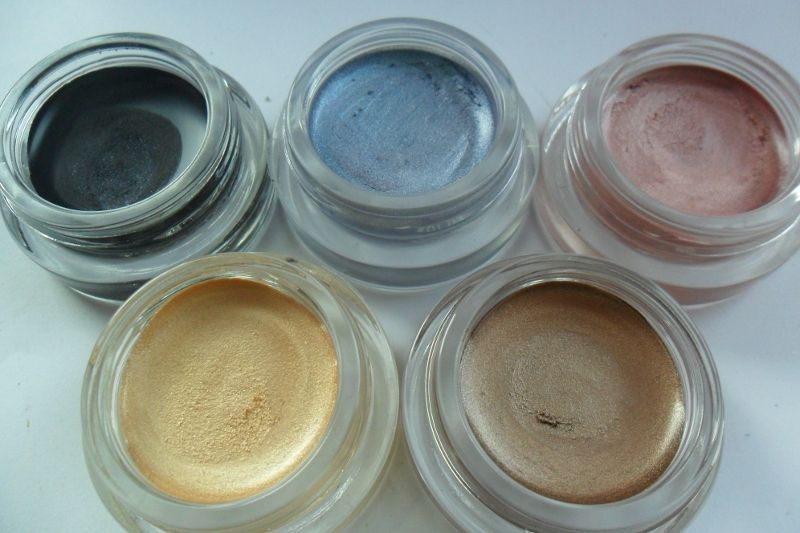 Swatches: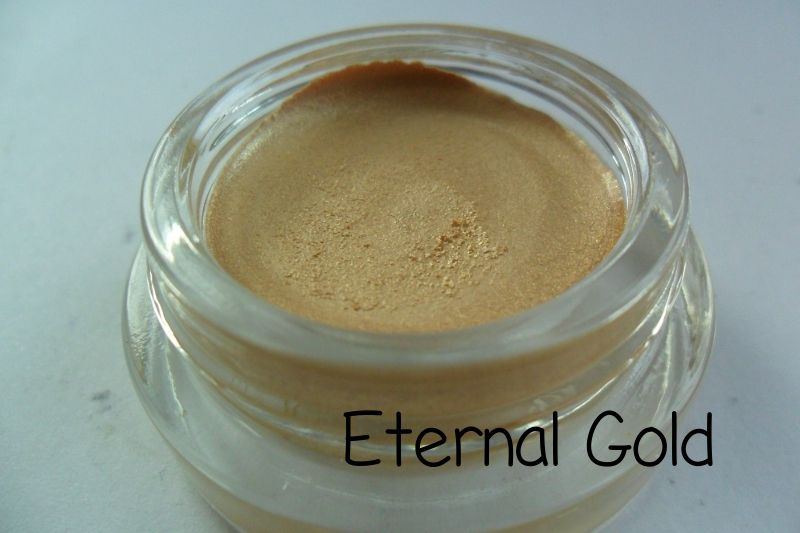 Eternal Gold: pretty pale gold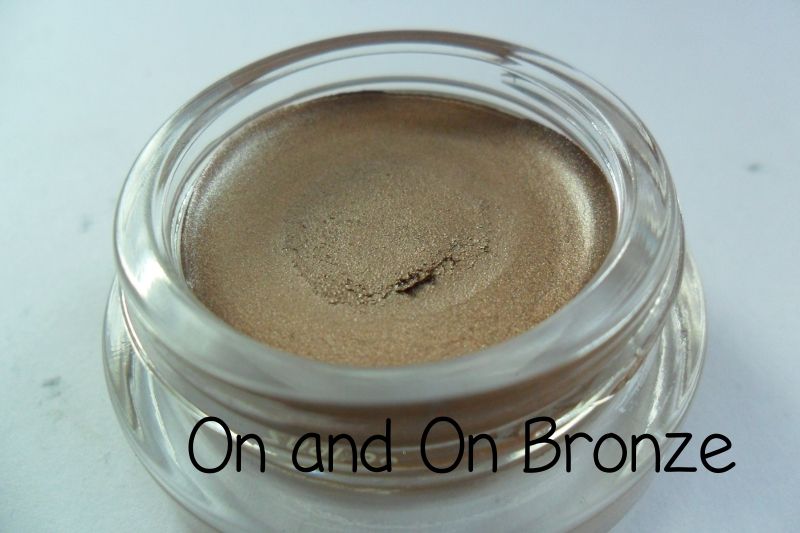 On and On Bronze: Solid bronze very pigmented.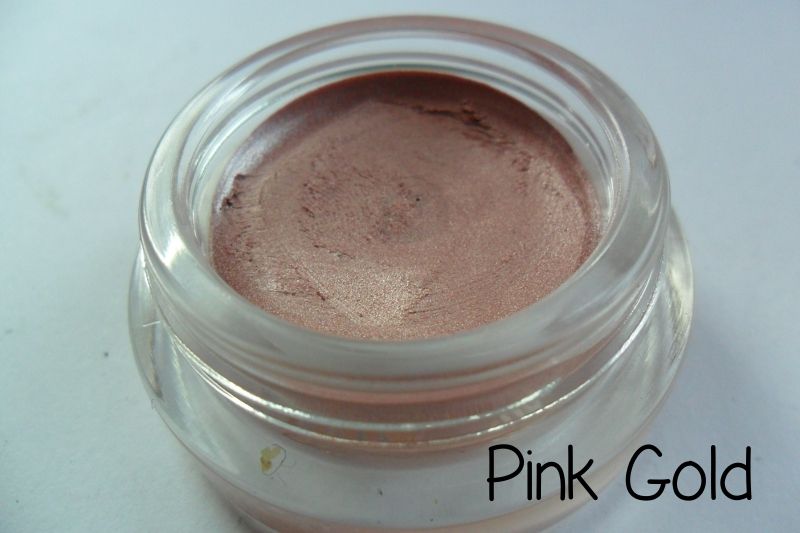 Pink Gold: Pretty rose pink base with a gold sheen.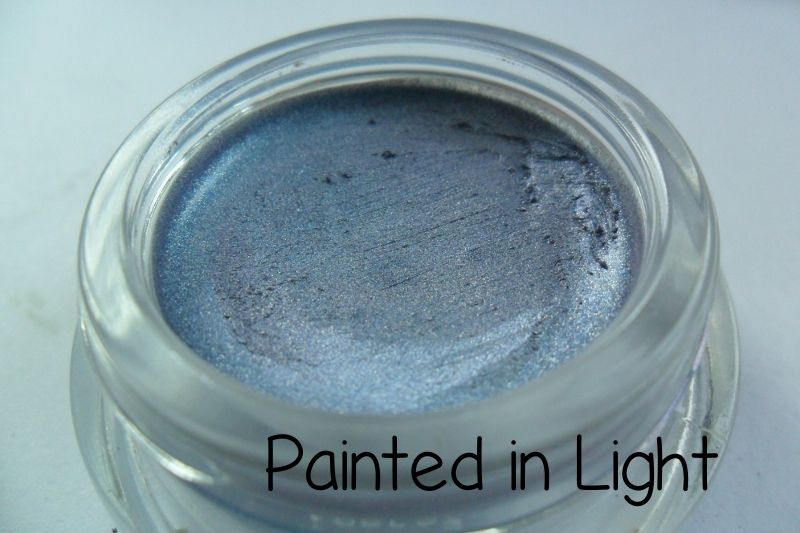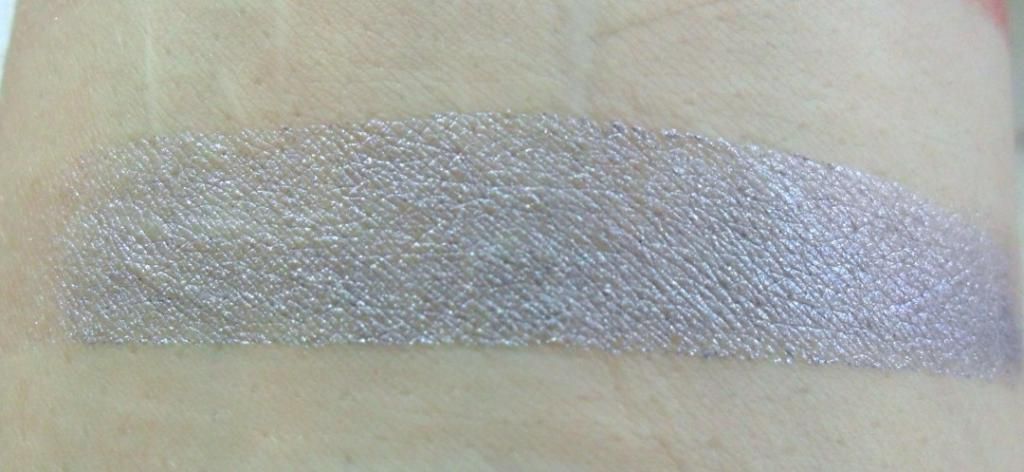 Painted in Light/Light in Purple: stunning pale lilac-purple with a blue sheen, if you turn it to the right angle it looks almost ice blue. One of the prettiest of the bunch!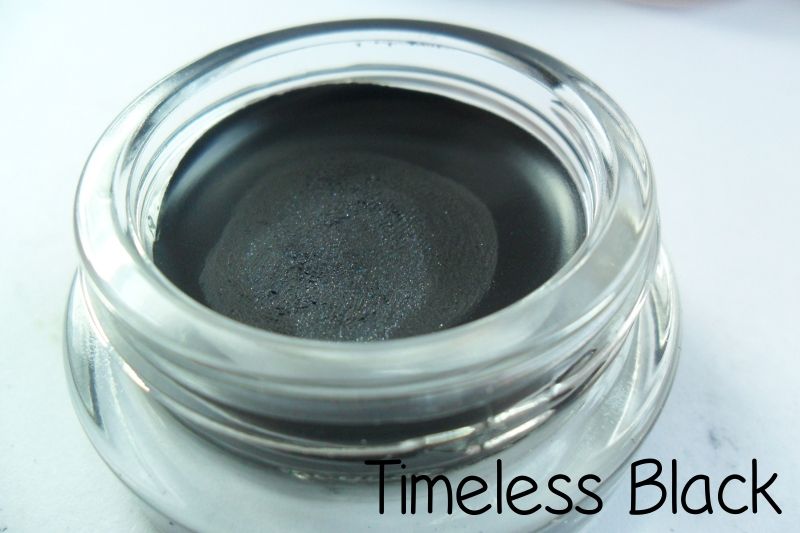 Timeless Black: plain matte black (not sure where the shimmer in that picture came from, possibly other swatches? If there is microglitter in it then you can't really see it on the eye).
Overview/Opinion:
Generally I love the packaging for these. I like the glass cases and the clearly labelled sleek black lids, and I love seeing the colour through the bottom of the glass. It just looks really cool, refraction effects make me happy *nerd*. My one gripe is a personal and very easily fixed one – I have long(ish) nails, and sometimes when using my fingers to apply these (which is what I'm doing at the moment as I don't have a decent cream shadow brush) I manage to get the product under my nails. This could be sheer clumsiness on my part, but it bugs me.
The colours in this range are simply STUNNING. I do kind of wish there were more bright colours - currently there's only Purple, Turquoise and a bright gold to list among the brights - but all of the colours look stunning, and all have good payoff, though some are better than others (excellent rather than good). I have swatched all of the shades in Boots, where I think the staff thought I was a massive pain in the backside, but for the ones I currently own I'd have to say On and On Bronze and Timeless Black do give the best payoff, Pink Gold is also very good but I find Light in Purple and Endless Gold can apply a little sheer. This is easily buildable though, as with all the shades, and I think some may depend on your application technique.
These are super simple to apply. You can use a brush but I prefer my fingers as I don't think I really have the right kind of brush for this. You just pick up the colour on your finger then dab across your lid and blend out. Super easy and all you need to do is give your fingers a wipe with some makeup remover afterwards. Some shades are easier to apply than others, as I said earlier Light in Purple and Endless Gold can apply a little sheer and sometimes a bit patchy, but in general the application is smooth – no pulling of eyelids – and gives great coverage with the shades.
The staying power on these in insane. Not the 24 hours claimed on my eyelids – though the creasing and wear is only where my eyelid creases extremely (the bit you see in photos which seems to be creased even with my eyes shut x.x) so it's possible that they could wear much longer if you don't have that problem. I don't wear primer under these and they last well over 6 hours which is insane on my lids, with shadow over the top they last over 8 with no creasing. Which should be plenty long enough for most purposes. They're also waterproof and mostly smudge proof once set. I did find I could smudge Endless Gold a little, but nothing major. However, given how hard they are to budge during the day, when it comes to removal it couldn't be easier. Literally one swipe with my eye-makeup remover (I use the Garnier 2 in 1 waterproof makeup remover) and it's off.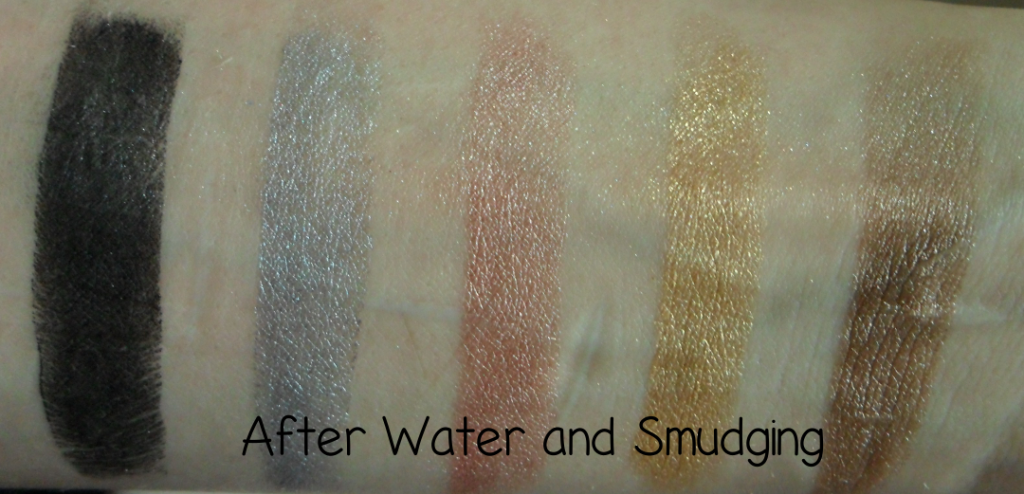 Positives:
Last ages without creasing, even longer when used as a base under eyeshadow. Some very pretty colours and neutrals. Easy to apply and applies smoothly in most cases. Amazingly pigmented. Affordable, especially with regular deals.
Negatives:
Doesn't actually last 24hrs (do you really

need it to though?), We don't get as many colours as the Americans do. I you have long nails like me, getting it out of the pot on your finger can be hard without gouging the cream. The Light in Purple and Eternal Gold shades don't apply as smoothly as the rest. You can smudge Endless Gold a little if you try.
Where to Buy:
Superdrug, Boots, major supermarkets. RRP £4.99