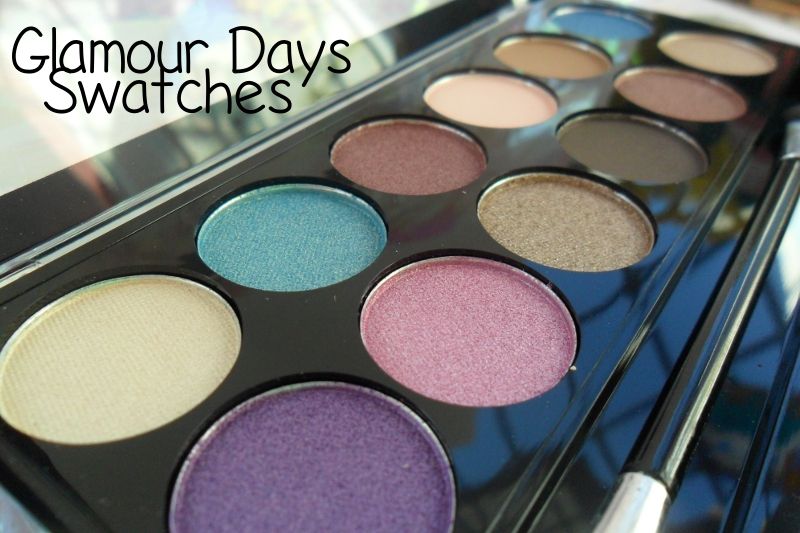 I picked this palette up in my MUA Haul from last week and although it's not one of the new hyped neautrals palettes, I thought I'd share some swatches. This palette comes with a mix of bright, colourful shades and wearable neutrals. This is one of the few MUA palettes with matte shadows included.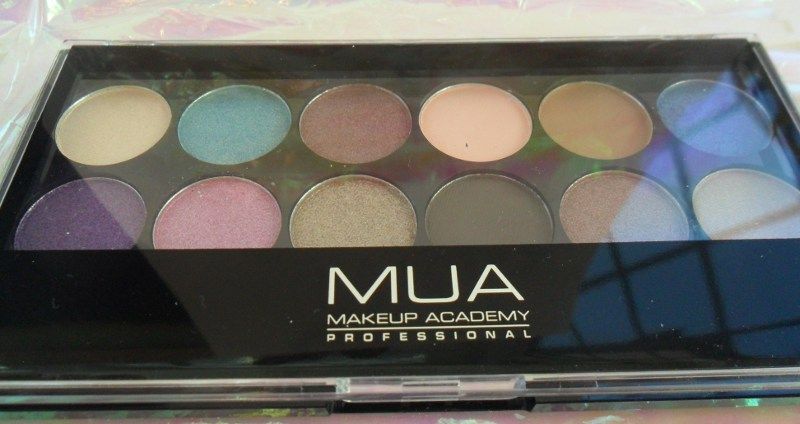 As with all standard MUA pro palettes this comes in a sleek black case containing 12 shadows. not much else to say expect it's very shiny so picks up dirt and scratches easily and makes it a pain to photograph. So onto the shadows. As always none of the shadows are named, so my swatches refer to TR as top row and BR as bottom row, with the number of that shadow on that row: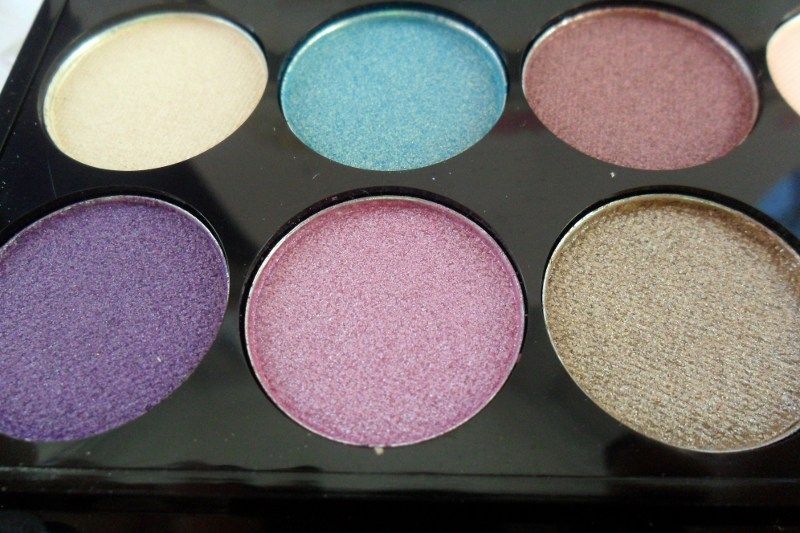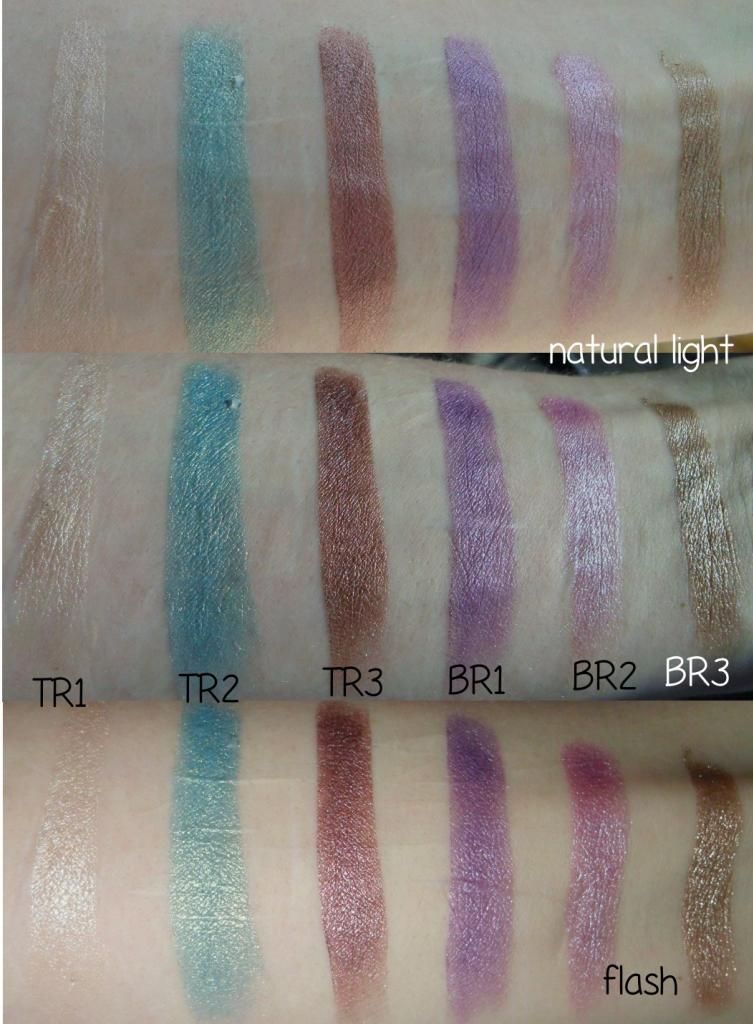 TR1 – Pale champagne shimmer, lovely highlight colour
TR2 – Turquoise/Aqua blue with gold shimmer
TR3 – Warm red brown with red /pink shimmer when it hits the light
BR1 – Shimmer lavender
BR2 – Shimmery pale pink
BR3 – Golden tan (shimmer)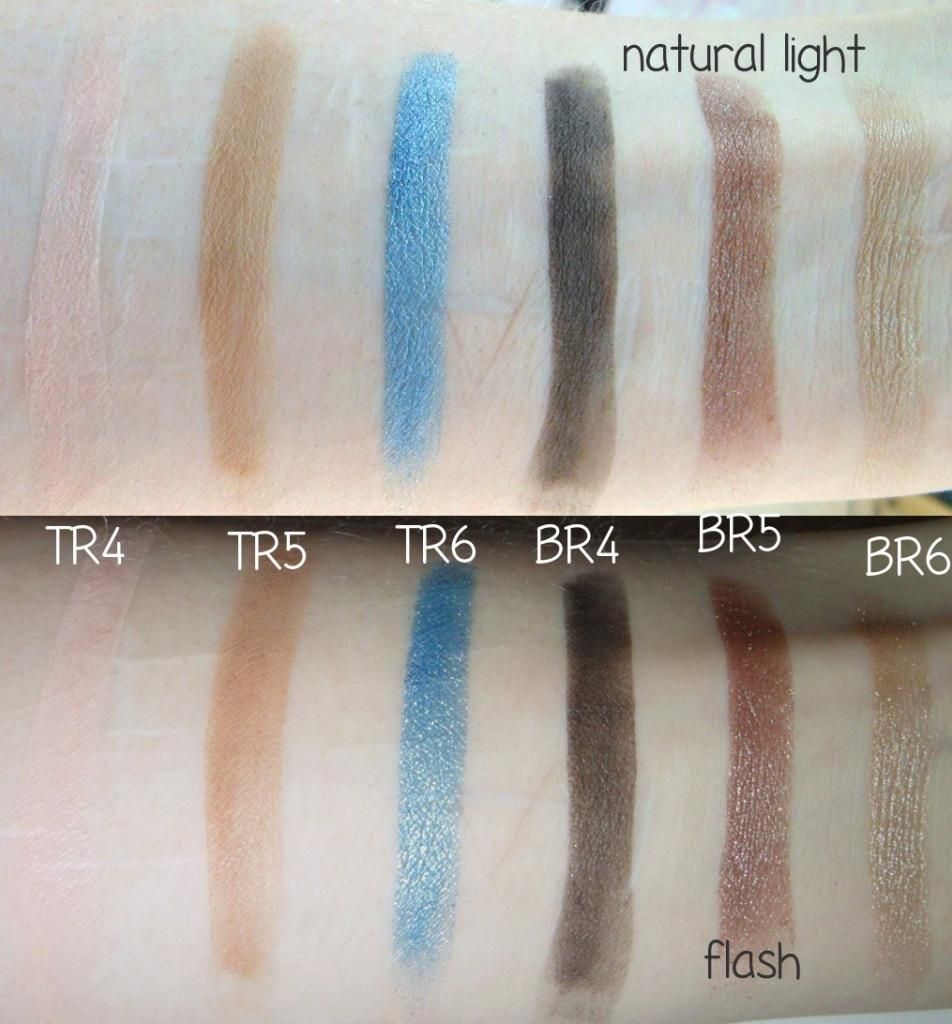 TR4 – Matte peach
TR5 – Matte tan
TR6 – Vibrant shimmery blue
BR4 – Dark matte brown
BR5 – Red brown with silver shimmer
BR6 – Pale shimmery tan, paler version of BR3
All the shadows are really pigmented and apply smoothly, I had no trouble with any of them. They are a bit powdery, so be prepared for a bit of fallout and some eyeshadow dust in your palettes, but it's not a massive problem and excusable when you get so many lovely shadows with good pay off. As always swatches were done over MUA Eye Primer, expect slightly less vibrant results on bare skin.
My favourites are TR2, BR1, TR4 and TR6.
The Glamour Days palette is available from Superdrug or MUAs online store for £4