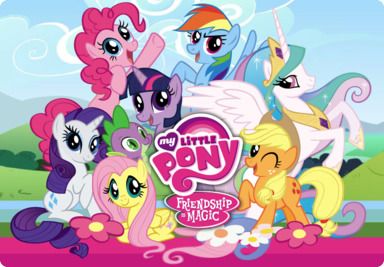 Yes. I'm a MLP:FiM fan.
I've loved My Little Pony for years, I was a pony obsessed kid so My Little Pony was an obvious choice. I do enjoy the new series, as much as I thought I would hate it. Hence a My Little Pony inspired makeup series. I'll be covering the mane six for definite, but possibly Princess Celestia and Princess Luna as well (Nightmare Moon/Luna is my favouite).
First up, Rarity! The glamorous, picky, style and manners obsessed unicorn of the bunch.
Rarity is a fashion designer and seamstress at her own dressmaking shop, the Carousel Boutique. She is very stylish and beautiful, takes great interest in fashion and clothing design, and often tries to make herself the center of attention. She considers herself a proper lady and often acts in a sophisticated manner and can also be dramatic and histrionic. She represents the Element of Generosity. from wikipedia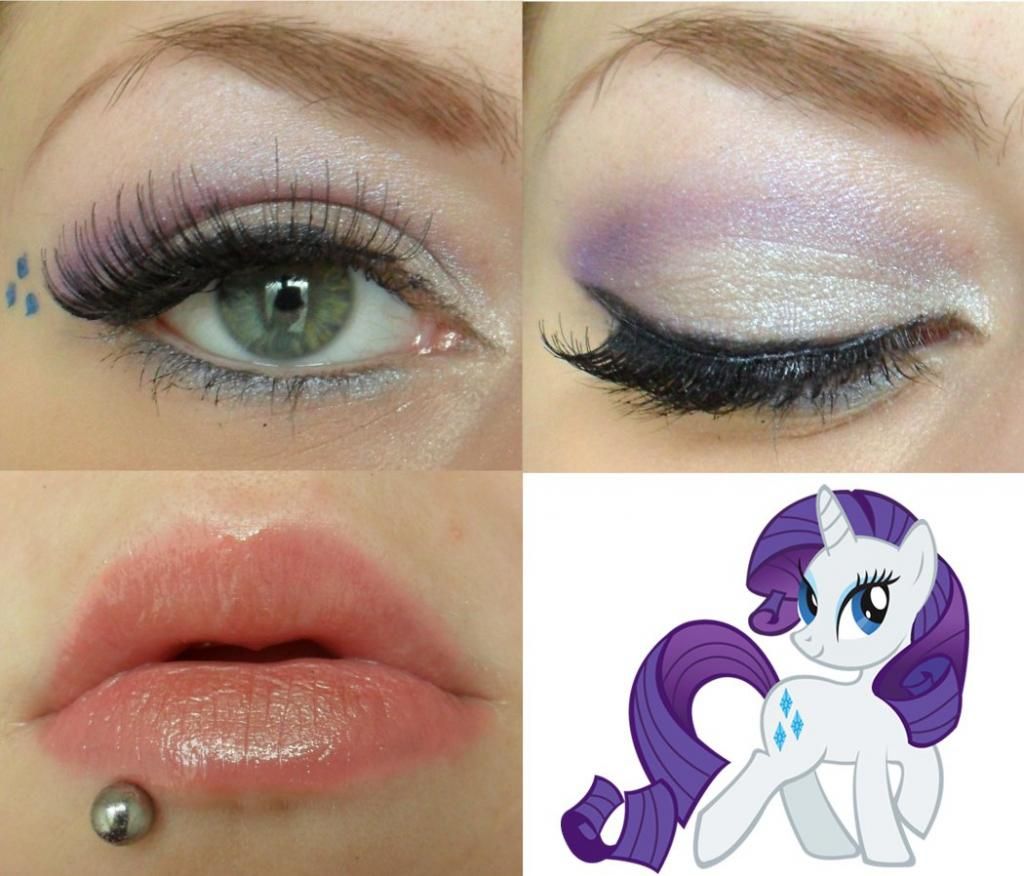 Products used:
Eyes: MUA Starry Night palette (Bottom Row 2 over lid, Bottom Row 4 under eye), Urban Decay Flash (outer corner and crease), Urban DecayAura (blue side on browbone), MUA Gel Liner in Underground (upper lashline), Rimmel Soft Kohl Liner in white (waterline), Eylure Sex and the City lashes in Miranda, George Eyebrow pencil
Lips: Barry M lipgloss Coral, Fyrinnae eyeshadow in Kurisumasu! (highlight)
Face: MUA BB Cream, Collection Lasting Perfection concealer
And the whole look: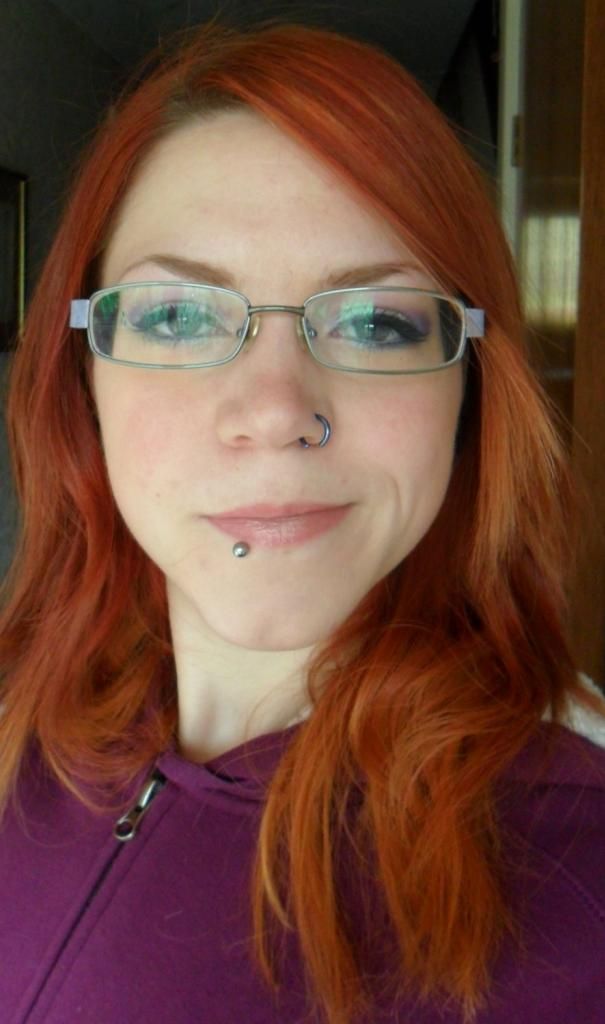 I'm still working on getting falsies down, but I really really enjoyed making and wearing this look.