I love weekly makeup challenges. They're a cool way of getting inspiration and just mixing up what I do. This was particularly fun and quite challenging as I had no idea what kind of make up I could do for sharks!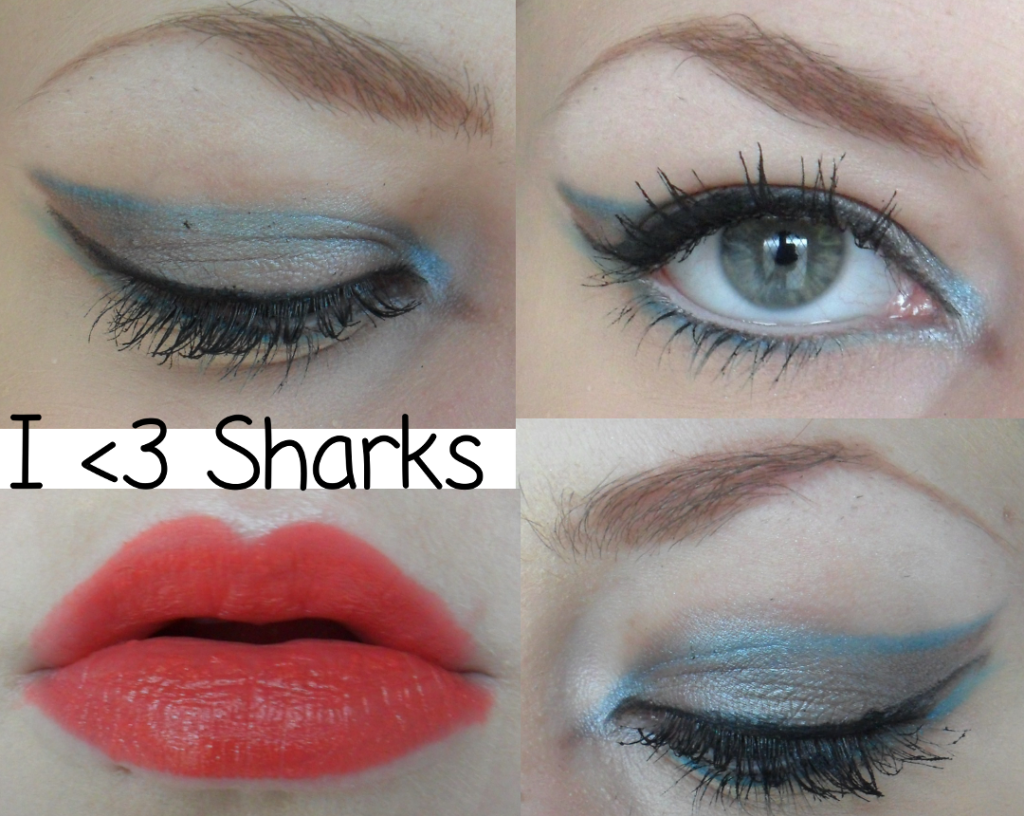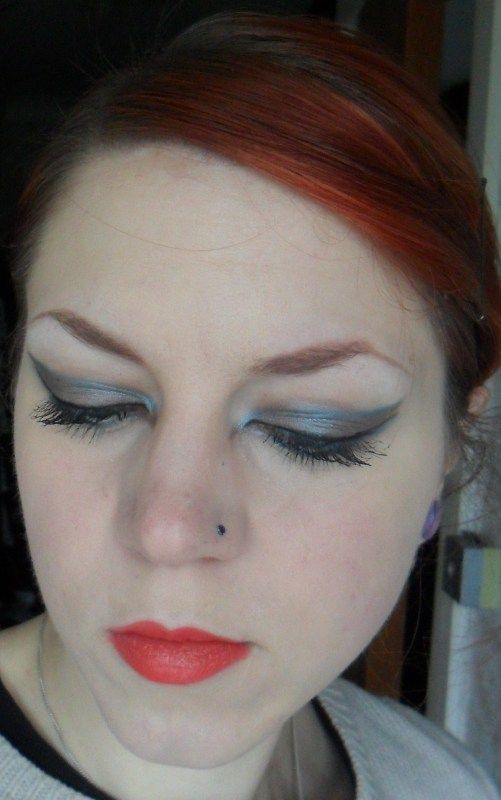 For the
Toxid Lotus Weekly Makeup Challenge
The shape was inspired by a sharks dorsal fin, and the colours were from sharks and the sea.
Products used:
Eyes:
Fyrinnae Work Safe Blue over lid
Shiro Bubblebeam in crease
MUA Gel Liner in Underground on top lid and Tribe on lower lashline
Rimmel White Kohl on waterline
Maybelline Falsies Mascara
George eyebrow pencil
Lips:
17 Lasting Fix lipstick in Hot Chilli
Face:
MUA Undress Your Skin foundation in Porcelain
Collection 2000 Lasting Perfection concealer in 1
This was great fun and I don't think I did the theme justice, but I do like my look and hopefully I'll be able to do the challenge again next week :)