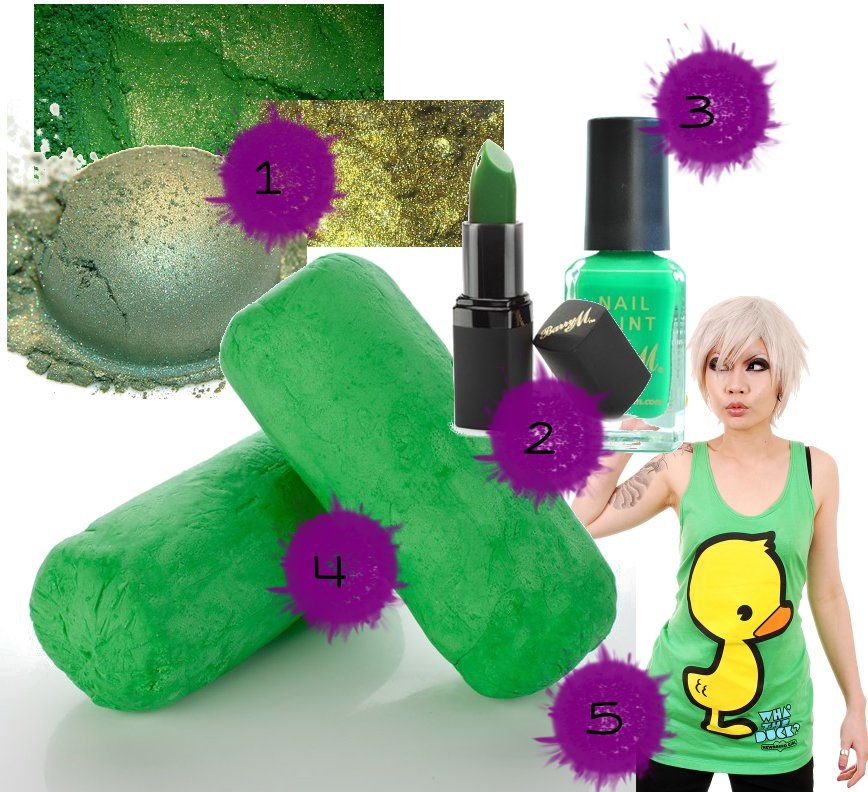 4.

FUN Soap from LUSH : You can play with it

in the shower/bath, as an

adult

.Yes I am still a child deep down =P
5.
New Breed Girl "What The Duck?" Top well, it's green? And cuuute :). I'm a sucker for rude but not rude clothing, like the older David & Goliath stuff (Spooning Leads To Forking is still my favourite top in the world ever)
Anything catch your eye? Or any greens you've been lusting after?