Yeah, I need to clear out my stash so what better way than a blog sale?
Shipping to UK is £1.50
unless otherwise stated, international will be more and may vary depending on which country you live in and I can't send polishes internationally (Royal Mail won't and I don't even know where to begin with anyone else, apologies).
I prefer payment through paypal (I'll email details), though if that's a problem I can discuss other methods eg cheque, though this would obviously take longer.
If you wish to purchase anything either comment or (quicker) email me at
ohtofeelpretty@gmail.com
Please also don't hesitate to contact me if you have any questions or want any swatches etc of anything shown here. =)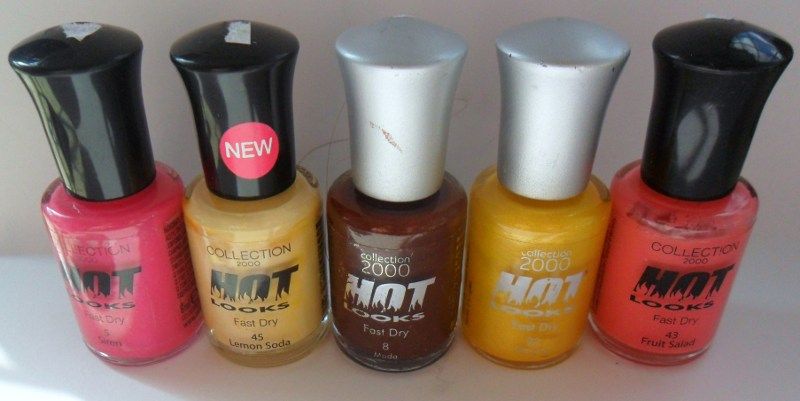 Collection 2000 Hot Looks Polishes (used a few times each)
Siren, Lemon Soda, Mocha, Oh La La, Fruit Salad
50p each
Avon Nailwear Pro (never used) Midnight Plum, Decadance £3 each
Sally Hansen Gem Crush (never used) Bling-Tastic £2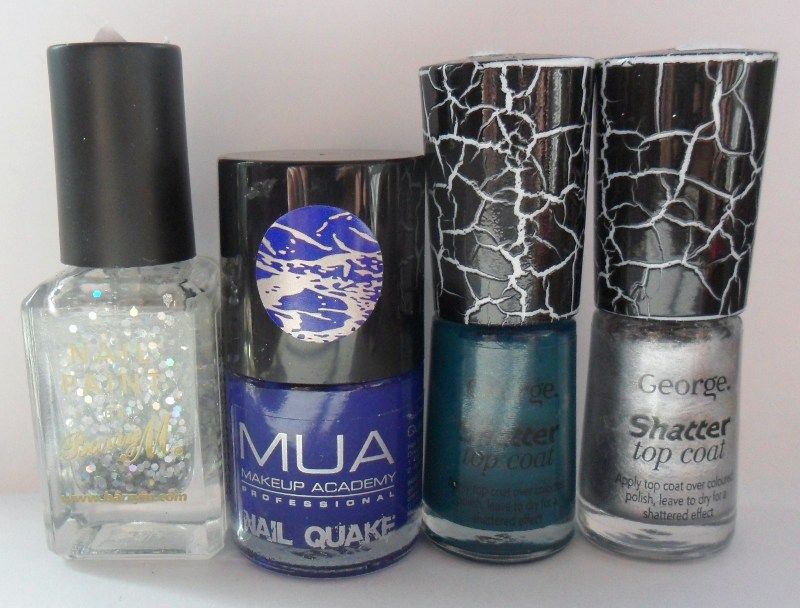 Barry M Hologram Hexagrams (used maybe twice) £1
MUA Nail Quake Blue (swatched once) 50p
George Shatter topcoat teal, silver (swatched once) 50p each
Rimmel Apocalips Luna (swatched once) £3
MUA Lipstick Juicy (used twice with lip brush) 50p
Collection 2000 Dazzle Me (used a few times, still LOADS left) Fairy Dust, Bewitch, Jaffa, Enigma £1
Rimmel Eyeshadow Intense (used couple times) £1
Geek Chic Cosmetics Cyclopean 50p (shipping 50p unless purchased with something else)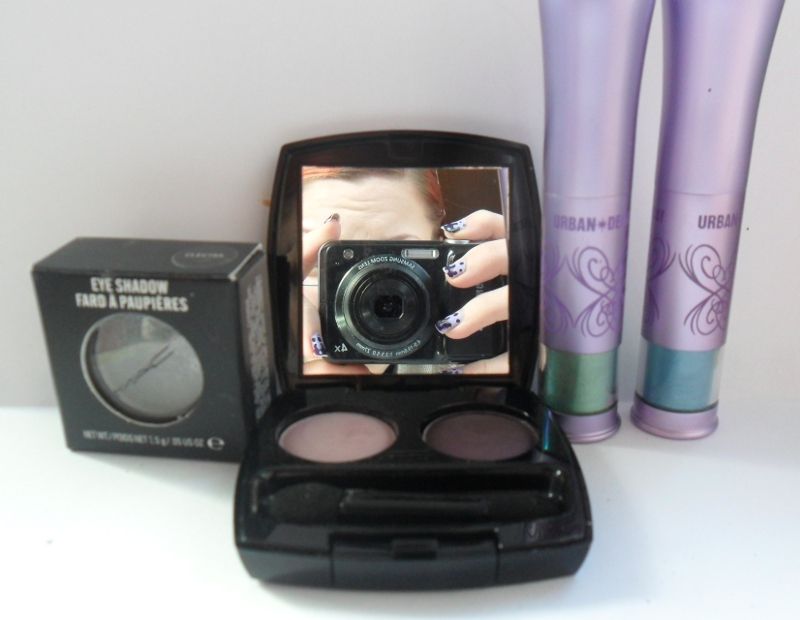 MAC Eyeshadow (used a couple times) Electra £5
Avon Eyeshadow Compact Retro Glamour (swatched once) £3
Urban Decay Loose Eyeshadows (used a couple times) Graffiti, Shattered £7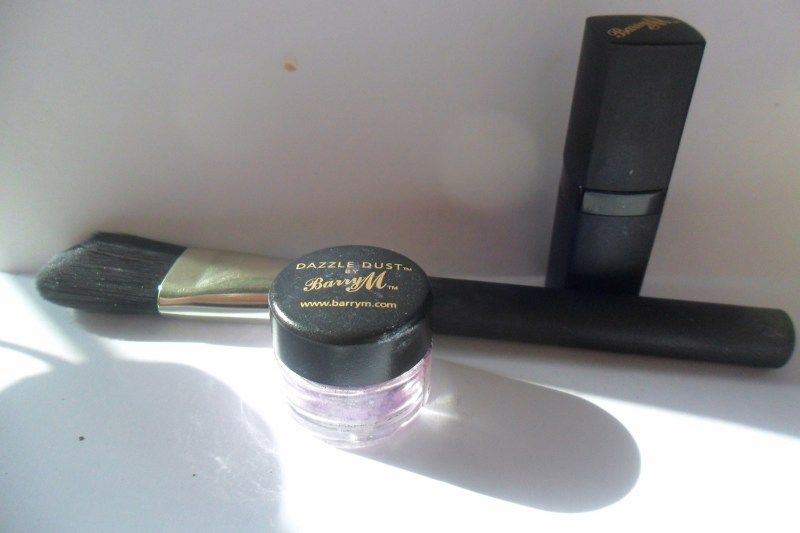 Foundation Brush £2
Barry M Dazzle Dust Lilac (about half full) £2
Barry M Lipstick 147 Peachy Pink (used couple times with lip brush) £2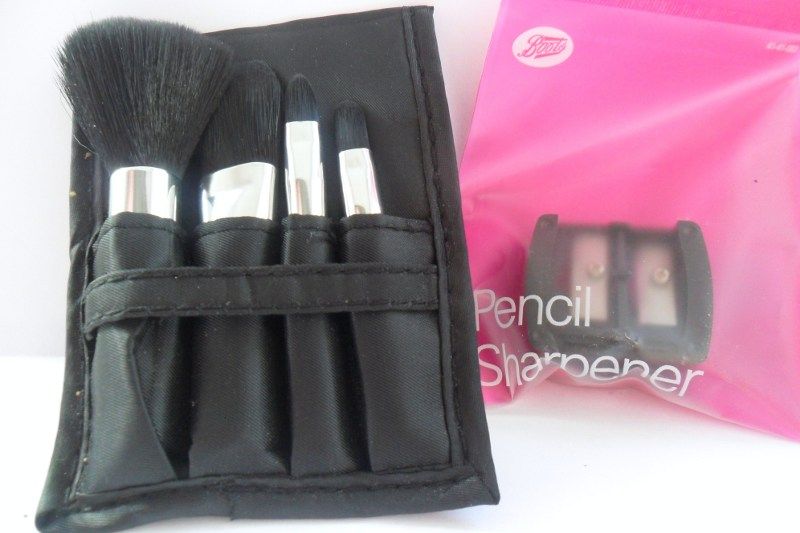 Mini Brush Kit (unused) £1.50
Sharpener (unused) £1